Indeed, you're exploring search engine optimization geeks and algorithms and at a point you stop for a second because you weren't able to figure out what the terms mean by "On-page" and "Off-Page" – Isn't it right!
Naturally, SEO stands for Search Engine Optimization that incorporates two major distinct realms (world) both focused to enhance ranking criteria. 
At a glance, if a you have a website and taking help of digital strategy i.e. Search Engine Optimization in order to rank highest on the search engine result page; thereby a major task you will be involved in optimizing your website (aka on-page optimization) and acquiring high-quality links from other websites (aka off-page optimization).
In short,
On-Page SEO looks at what your site (or your page) is about
Off-page SEO looks at how authoritative and popular your site is
Put simply, 'what you rank for' can be done by on-page factors, while 'how high you rank' can be achieved by off-page factors.
In this blog, I'll brief you about the most renowned digital tactic platforms i.e. On-Page and Off-Page with their universal breach. Please buy a good amount of time to read this article.
What is On-Page SEO?
If you know the basic of SEO, then you probably heard of the most basic search engine optimization tactics:
Using keywords in your page title and thereby page script
Optimizing the meta description
Using HTML code and alt tags
These elements are the basic foundation for on-page activity!
On-page SEO (also known as "on-site" SEO) is the act of optimizing different parts of your website that affect your search engine rankings. 
And you must know that Google's algorithm is dynamic and thereby the Google's bot looking for the presence of on-page signals optimized for well. Those can be anything from site accessibility and page speed to optimized content, keywords, title tags, etc.
On-Page SEO Factors: 
A. Content
Your individual website pages content strength determines the actual position in the search result page. Thereby, it has been kept saying by digital marketer and content writers agree – 'write quality content' that attracts readers and encourages them to move to the marketing funnel process.
B. Keywords
Keywords are those crucial phrases that a group of users search to find the information on the internet. It could be a one-word, two-word, or three-word combination.
However, the focus has shifted towards more long-tail keywords, which better fit the search patterns of today's internet users.
C. Title Tag
Title Tag or sometimes pronounced as Heading Tag refers to the core heading/title of a web page. It can be clearly found as the main heading you see in the SERP.
According to the Google Algorithm it is considered as the most important on-page SEO factor. Keep this title to 60 characters or less (choose your words wisely!)
D. Meta Description
It can be said that meta description is best-friend of title tag, it follows or appears with the title. A meta description is a short description that appears below the URL on a search engine results page. Keep the description length under 155 characters to ensure your entire description is shown in search results.
F. Alt Text
Alt text or alternative text is given to any picture or image residing with the content or web page. It is a phrase that can be attributed to a picture file and can be given so easily to help ensure it gets indexed well.
G. SSL/HTTPS
Web page security is often regarded as more important than ever! Having SSL (Secure Socket Layer) feature added in your website helps improve your security, trustworthiness, and visibility. Likewise, Google actually prefers sites that are SSL-enabled.
H. URL Structure
Google bot comes to your webpage with no defined time and analyses your entire page including the url of the webpage. Therefore, your url structure matters little.
It is good to keep url structure organised, short, and definitive as it makes it easier to get indexed.
I. Internal Linking
Internal linking refers to connecting relevant pages/subject thereby using content or graphics (entering that particular standing website page link) on your website is an aggressive factor of On-page SEO.
For instance; like I have mentioned 'On-page SEO services' and provide a standing website link of that particular page in here.
J. Breadcrumb Navigation
Breadcrumb navigation is a feature added on every website and individual web pages that inform visitors/readers where they are on your site and also help Google understand the structure of your website.
Typically they are found or located at the top of the page. The three different types of breadcrumbs:
Hierarchy-Based — Home > Blog > Industry > Title of Post
History-Based — Home > Name of Previous Page > Name of Previous Page > Current Page
Attribute-Based — Home > Product Area > Style > Material > Size
K. Mobile Friendliness
Optimizing your website for mobile view has become crucial since Google revealed it is an important ranking factor. So, ensure your web page is well optimized for mobile view.
L. Schema Markup
Schema markup helps Google to get information for SERP snippets. There are many kinds of Schema Markup, some of them are used frequently while some as occasionally:
Business Events
Search Results
FAQ Page
News Articles
Business Function
Job Posting
Local Business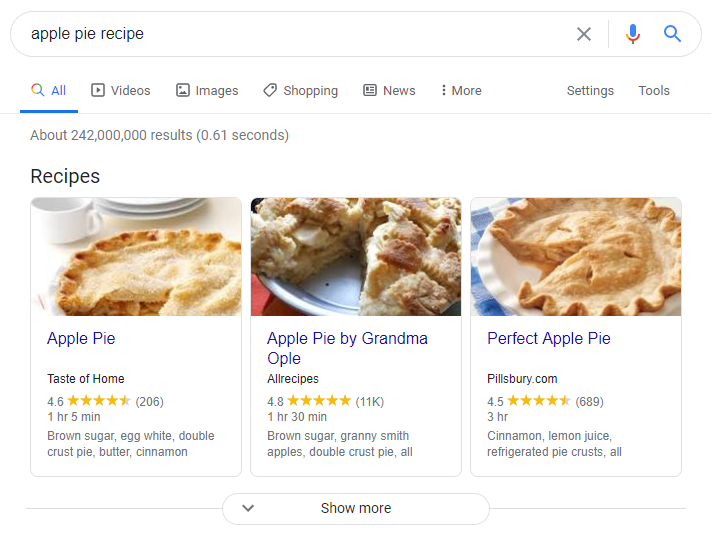 M. Page Experience Signal (coming in 2021)
Be ready to invade one more on-page factor for your website invented by Google and will soon getting revealed by this year.
Page Experience is a metric-based signal that tells Google how good or bad users experience when interacting with your web-page beyond its pure information value.
To understand how page experience will affect ranking, read Google's Developer Page Experience Guide

What is Off-Page SEO?
While on-page tweaks are about making website foundation stronger. Contrary, off-page optimization consideration refers to the page ranking factors that occur off your website.
It highly includes acquiring or framing backlinks from other sites. Additionally, any promotional methods are also treated as off-page optimization such as social media management, for example.
While you put your action into deriving backlinks it is important those links prior to quality. After all, SEO is all about quality links.
Getting links from other websites can be tricky because you have to be more careful, attentive, and be a more specific explorer.
Off-Page SEO Factors: 
A. Backlinks
It is often said that the number and quality of backlinks you have to your website, parallely, it makes your domain authority stronger and thereby high chance of gaining the highest search ranking placement.
And the same SEO company in India says too…
"The more sites linking to your content, the more domain authority Google grants your site, boosting your ranking."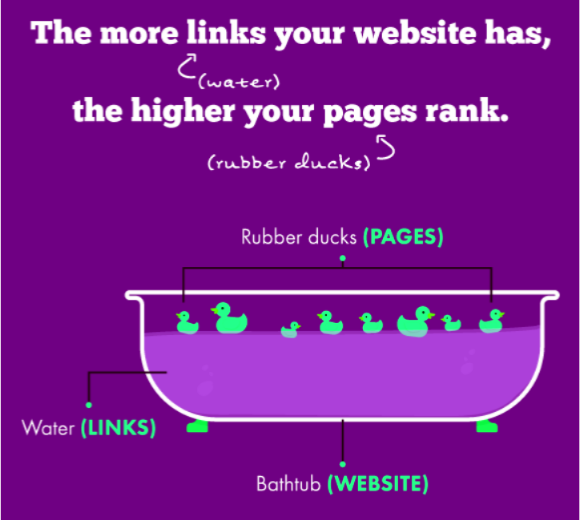 There are many potential ways to get backlinks from different source as follow:
Guest blogging
Being featured in industry trade publications
Sponsor Content
Guesting on a podcast
Participating in an industry community such as a forum
Hosting events (in person or virtual).
Press Releases
B. Domain Authority
Domain authority and backlinks have direct connection against website ranking exposure. How?
As I said, the capitalization of quality links you have – it makes your website stronger (there I am talking about domain authority).
Domain Authority or website authority, typically measured on a scale from 1-100, is a number given to your website by search engine to determine the hardcore of your website.
The signals fetched during measure include domain name, the history of the domain name, the number of backlinks, and the number of 404 pages.
C. Social Promotion
Social platforms are brilliant to share your word of mouth to millions of audience!
For every single entity, socialization becomes important and though likely more important for websites because it generates a lot of clicks. Social media posting is an intuitive way to gain new clicks thereby new visitors (fresh traffic) to the site and generate a ton of link shares.
D. Local SEO
Local Search Engine Optimization refers to optimizing websites or individual web pages for specific geographical areas. It is proximate to optimize websites for map rankings.
Local seo services offer significant benefits such as high brand exposure, gain more visibility online, build links with nearby businesses, reduce advertising cost, and more.
Here's quick snippet how to optimize your website for local seo:
Optimize for homepage
Optimize your meta data
Create a page for every product, services, and location
Use local business, organization, product and services schema
Claim your Google My Business page and more
Also Read: Local SEO Ranking Factors 
E. PPC (Pay Per Click)
PPC is a paid advertising method to gain hyper-traffic for your web pages or particular product. In fact, PPC is stronger than any other means of seo tactics but expensive.
PPC stands for pay-per-click, a model of internet marketing in which advertisers pay a fee each time one of their ads is clicked. Additionally, many marketers prefer this model because it delivers instant traffic, drives warm leads, and leads to positive ROI.
Major Difference b/w On-Page SEO and Off-Page SEO
Let's drive major differences between these two outreach seo tactics from the above information.
On-page seo is an independent-customized technique focused on optimizing individual web pages. Off-page seo is a specific method used to improve website ranking via link building.
On-page activity helps you analyze a complete website whereas off-page activity is about promoting your website with the aim to get do-follow links.
On-page seo uses internal linking tactics to hold users for a longer time. On the other hand, off-page seo use direct linking to entice readers for traffic collection objectives.
On-page techniques are customizable and easy to change prior to need and situation while off-page techniques are rigid and comprehensive once done and can't be undone or modified.
On-page seo tactics involve more than 100+ strategies while off-page seo tactics have less number of tactics but are effective and worth the price.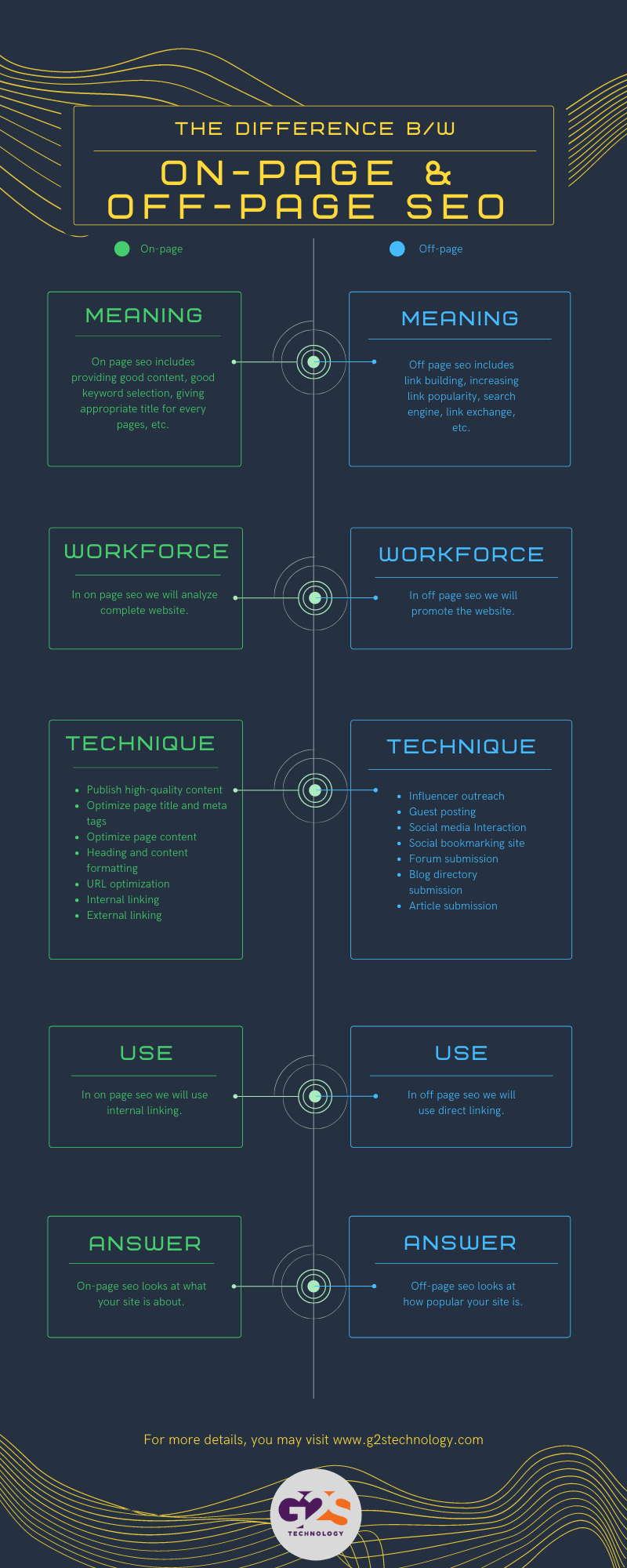 Conclusion: Which One Is More Important?
Finding it hard to choose one between these two tweaks. Well, it is simple. Let me understand you.
SEO is exactly our human mind (brain) like it has two parts that control our whole body functions thereby, SEO tactics i.e. ON-PAGE and OFF-PAGE control the outcomes of search engine optimization.
If one side of our brain fails to function, we deal with tremendous bad outcomes. Hence we need both parts to function well. Similarly, we require both (on-page seo and off-page seo) to maintain a healthy website. 
That's all in this blog! Thanks for reading and I appreciate your thoughts on the same.
The Difference Between On-Page SEO and Off-Page SEO