In our last guide, we have shared 10 easiest ways to improve your web identity on local SEO, find yourself and take time to read our popular guide. 
Well, coming up on the map while thrashing your competitive players gives you a chance to target and segment the potential audiences and convert them into customers.
But, before doing that, you must be on top of the local searches.
What to do? How to optimize for local SEO? Is there any way for improving local search results?
Find answers to questions like these, here in this blog. We have arranged a comprehensive blog for you, in case you have a website and are thinking of targeting the "near me" services customer's query.
Here's the top 10 ways to optimize for local searches…!

For many years and now, Local SEO services have become a heat-signature move for every small-businesses. It is as crucial as posting stuff on your social media to engage your lovers or followers – G2S Technology
And that Google loves to do – 'engage'!
Look at the following methods to make your business appear in the local search or local google maps.
1. Optimize for Homepage
It's all being with your homepage (static or dynamic) doesn't matter, what matters is that your homepage should have clear local search intent behaviour such as accurate address, location schema, mobile number, etc. Additionally, Make it easy on Google to understand these elements of your business.
2. Optimize your meta data
Adding the efficient local-target content is not sufficient at all. You have to do hard-work behind the bar hard-work. What is that? Optimize for meta data i.e. meta title, meta description, and meta keywords. Remember to add business focused keywords for better search appearance on Google Maps.
3. Create a page for every product, services, and location
There are many websites out there without a proper UI, mobile-responsive agenda, and improper service catalogs. Please! Don't make such better and demand for ranking. Carefully, analyse your whole website pages, url, and back-end structure. Create every specified page for every product and service. If having multiple location services, please do also mention all of them clearly.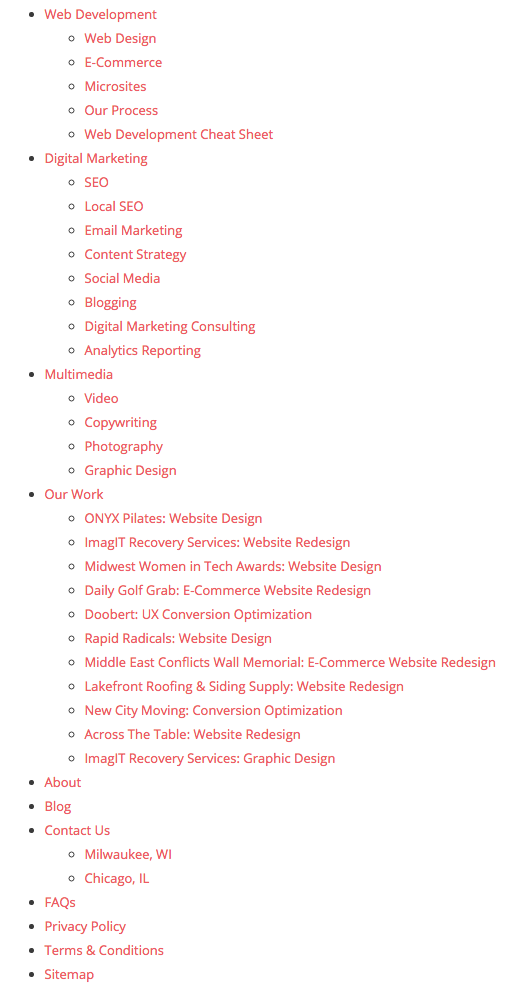 4. Use local business, organization, product and services schema
Schema is another propel way to boost ranking on local searches. Try adding local schema intent (location, address, product, services). However, local schema is additional code that you can add to the page of your website to make it easier for Google bots to identify your business and provide a better ranking position. 
5. Claim your Google My Business page
Google My Business is a free tool built for local businesses to reach out to nearby users or specific regions. Did you know about the over 100000 accounts made on GMB every day? If you haven't made an account on GMB yet, make it today. And do remember to add content or other subjects considering your local customers' aspect.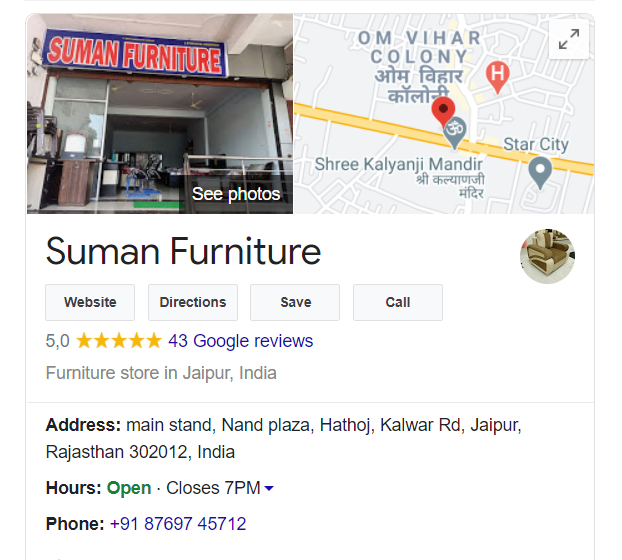 6. Update 'NAP' citation on your website
Many businesses confuse what N.A.P. is. mainly it stands for Name, Address, and Phone Number. See entered data into GMB account if it consists of these or not, if yes, do follow again, if any changes made, do consider updating on the same. These three intentions are important to have because their customers asked for most of it. Adding a phone number will let them help you to call or inquire, and a business name and address will help in knowing what you are and where you are.
7. Add your business to local directories
There are many regional prospective online directories available on the internet that may help your website to list onto them even products and services mentioned too. Do remember to add NAP citation in the description of local directories for better and good ranking.
8. Setup social media signals
Nowadays, social media handling is crucial for small businesses as their potential customer interest is present their whole time. The rise in the usage of social media profiles surge the business investment a little. With little effort and creative ideas, social media may give you a million dollar business. Add social media links to websites and GMB pages.
9. Made some positive reviews
A good review helps you get more customers and a bad review may just work opposite. Try to get good reviews from the customers you served. Ask them to give star, at least.
10. Leverage good SEO skills to your website
It's true that optimizing for local seo can open a path for revenue generation or say lead generation. Search engine optimization helps you get a better picture of your potential customers off course and increases growth and capital. Leverage a good SEO company in India for your website performance.
Also Read: 10 Reasons Why SEO is Important for your Business
Final Thought!
With all that said, Local SEO is beneficial for local businesses. Keep in mind that local SEO is just one part of a holistic digital strategy. Need to know how to optimize your brand online, give us a shoot at info@g2stechnology.com
10 WAYS TO OPTIMIZE YOUR WEBSITE FOR LOCAL SEO