When you as a digital marketer, the one tedious job is building links, beyond quality links.
Some say acquiring links is simple, while some may find it difficult. 
The truth is local link building is hard.
It's necessary to have a strong link profile in order to succeed your website on search engines.
Here at G2S Technology, being a bootstrap digital marketing agency India, we provide famine digital footprints needy solutions to local businesses including brilliant link building tactics.
However, the concept remains the same for decades, getting links through local directories.
But, nowadays, the days of influencers and crisp changed…!
Moz's Casey Meraz, in its blog, mentioned top ways of earning links (competitive links) for local businesses.
And, here I just revise those tactics with you guys…!
Who should care about local link building?
Frankly, local link building isn't limited to local businesses exclusively.
If you're trying to regain or improve the authority of your website (digitally) one good way is to get links from locally relevant sources.
Thus, this guide is for all vertical businesses who want to strengthen their site's link authority.
Perhaps, when talking about links…ultimately we thought about links for SEO benefits, will it actually drive relevant traffic?
If so, that's a concern to chase…you might love building some links through this guide.
#1 Create controversy and get in the news
Controversy fires the talks in a minute…! Create controversy and get in the news, this will attracts to millions of readers in a tango. Creating a controversial story is bit harder at first glance and the results are practical featured.
#2 Easily get contest nomination links
'Contest Nomination Links' pretty much new and hard to understand. But getting these links is as easy as chewing. These are like award ceremonies, awarding to the best.
#3 Sponsor a meetup group
Many big brands approach sponsor meetup groups, in return, benefiting from getting a link as well as getting in front of your potential customers. In addition, if you have a good grasp of your target audience and know where about and what about they like hangout, you can get in front of them more easily.
#4 Host a community event
Hosting an event whether 'relative' or 'non-relative' to your business is a solid way to earn a link. Though it depends on your nature of business-mind, but, it actually helps your business and people out there.
In the example below you can see how a church in my town of Parker, Colorado was able to get a link by hosting an Easter Egg Hunt.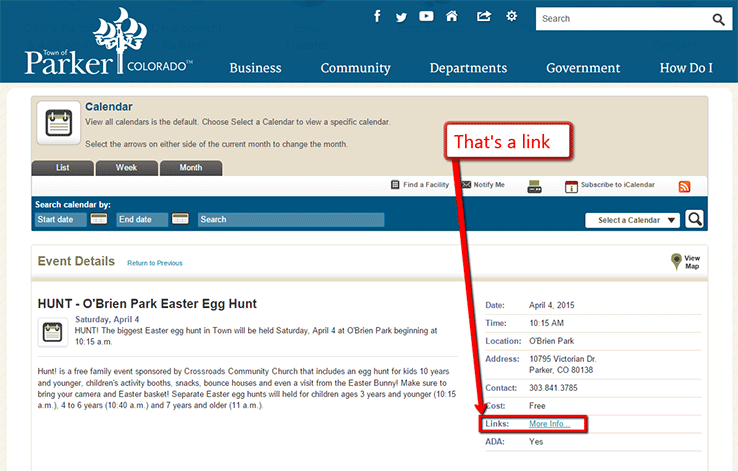 #5 Sponsor or donate to a local club or organization
If you get fraustate or feel-tidy with getting a link…the simplest solution is to let others do your job!
Wonder how? Think of Sponsorship links or Donate to a local club in your city.
Have you ever heard of the The Fern, The Catalyst, PlayBox Pro, etc are some major sponsor or partners for 'jaipurchocolatefest.com'
#6 Create and promote a local resource
When you are done with sponsor or nomination links, one thing you can do to get relevant links is promote a local resource. Moreover, if you want to showcase yourself as an expert of your local area, create a community resource page on your website – ample niche consider people query and answer, and gradually post content to show you know everything about the city, in general.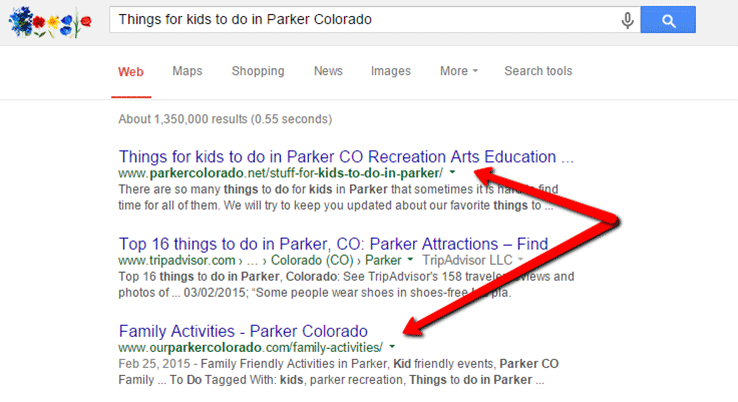 #7 Build relationships with local influencers
If you're serious about your brand or business growth along with web identity or authority, this would really help. Do some research on local influencers, see who might be in trend these days.
Doing so really sets you apart from the rest of the herd, but it's hard finding influencers and connecting with them; they could be in a range from your local competition, to politicians, to journalists.
Final Thought
Hey! It's done…you finished
Although it is hard to reach good links, but, it's worth the payoff. You need to put your brain first and act like a researcher to quantify good links from relevant sources.
This guide is all about assisting you in finding good and relevant links. Read, understand, and act to start gaining new ones today.
7 New Ways for Local Businesses to Get Links