UA and ASO have a close relation with mobile app marketing and its growth metrics. As UA is considered as acquiring a new customer to a mobile app, whereas, ASO is used for app ranking as well as support user acquisition goals. Learn the correlation and its secret behind mobile app growth in this blog.
User Acquisition (UA) and App Store Optimization (ASO) is an interesting subject to read from the aspect of marketing, that too digitally. 
Both are predominant methods used in mobile app promotion, mobile app marketing, and app advertisement. However, the applicability of UA is not limited to app promotion or app conversions.
These two foremost cognitive methods are implied to grow mobile app growth since deployment and promotion activities in-lined in time.
When an app is developed and deployed in the respective app store market, the typical task is app ranking and sustainability followed by the high number of app installs, reputation management, and conversions.
Using rich tools and methods like App Store Optimization and User Acquisition helps better app ranking positioning and reliable reputation management with a high number of app installs and other benefits associated.
But that's not the only reason for using these two impeccable methods for mobile app growth.
"App success is heavenly depending on App Downloads by several new and potential users."
And that is the problem with the app owners… acquiring new users.
This is where the User Acquisition method is used in an eternal blizzard way together with App Store Optimization.
We can say that UA and ASO go hand-in-hand.
Read this blog to uncover the correlation between UA and ASO for mobile app growth with detailed particulars.
Also Read: Everything You Need To Know About ASO in 2022
What Is User Acquisition (UA)? 🧐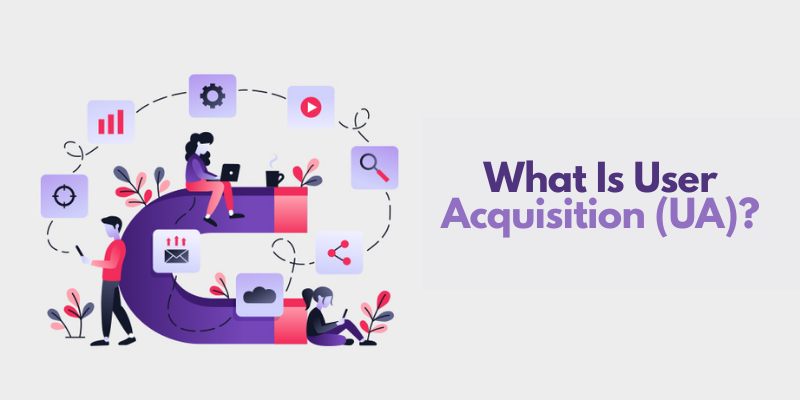 User Acquisition is made of two adverbs 'User' and 'Acquisition' which means acquiring users.
Simply, User Acquisition known as UA is a method (or a process) to take possession of new users through the various marketing channels including both UA modules i.e. organic user acquisition and paid user acquisition.
In alternate words, when a new user is acquired through a paid marketing channel, the term coin was paid User Acquisition (paid UA).
"The easiest and fastest solution you will find for app marketing is paid user acquisition"
Because as you are investing in the paid UA channels it gives you a plethora of scope to connect with huge, unlike audiences at the same time you're practicing organically.
However, organic UA practices are better than paid as it improves user engagement, better retention, and surely more profit.
What Is App Store Optimization (ASO)? 🧐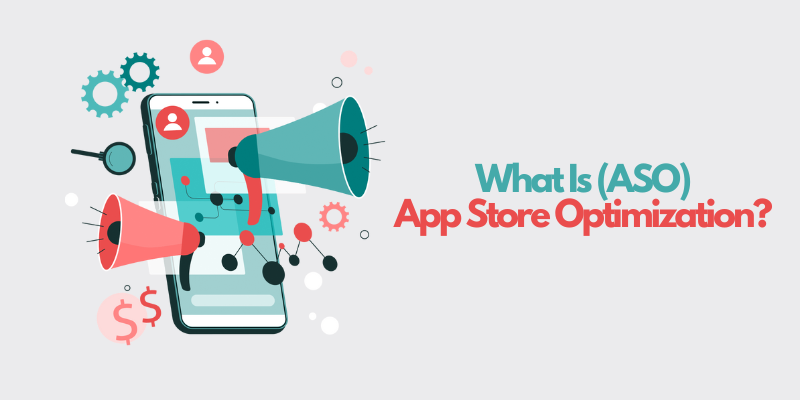 It needs no introduction…!
It is the most acclaimed technique for app growth. App Store Optimization in short ASO is a technique to improve app ranking on the app market.
App ranking gives an app owner a wider scope with more organic downloads. When your app ranks on various search terms, it enhances the app search frequency, enjoys a stable position in the top charts, and gets featured on the app store.
The method that ASO indulges to gain objectives, sometimes, co-relates with SEO. But, there is a difference between ASO and SEO which is why both are observed distinctly. 
"App Store Optimization is the only method, process, and way to make an application more visible on the respective app store market"
Due to the changing pattern observed in smartphone users, app marketing owners rely on other techniques for app growth.
Yes, I am talking about User Acquisition…!
Let's find out the correlation, equilibrium, and courtesy between these two marketing tactics.
Dive deeper with this guide to discover the secret behind mobile app growth.
The Correlation Between UA and ASO In Mobile App Marketing 🤔
Mobile app marketing is a term that reflects the use of potential strategies, methods, and practices to make an application well-reputable in the market. It is a practice to make your app aware of the public to encourage them to download the app.
When you're in the game of developing a strategy for app growth, marketers give immense consideration to paid UA and ASO.
And why not…
"User Acquisition (UA) has a strong correlation with organic performance"
The organic performance of an app includes natural traffic from an audience coming through other than paid ads practices. Organic conversions of an app include an audience from the keyword search and browser platforms.
When your app is getting more organic downloads, say 60% as an example, it is critical to observe how this metric could affect your UA strategy.
This metric can lead app marketers to reconsider their app marketing spending. With the high organic traffic, the marketer can increase UA spending and drive more paid installs increasing the organic downloads.
Hence it is proved that user acquisition has a strong correlation with organic app performances.
"User Acquisition (UA) also has a strong relation with App Store Optimization"
Paid UA is considered a winning strategy tactic for new apps. When you are running campaigns centred with high-volume search key terms to get more installs, more and more people are targeted and aware of your apps.
When they are aware of your apps, they try to get connected with your brand or in any other case, may later search for it. Paid UA gives you a high number of traffic which is a positive sign for your app to gain visibility.
When your ASO practices are up-to-the-mark, it becomes easier for the app store to give it a potential rank on search terms.
So, this means that spending on UA and optimizing applications with the ASO algorithm work together. Just remember, ASO of apps should be done in advance prior to planning paid UA strategy.
How To Develop a User Funnel by Using UA and ASO Together? 🤠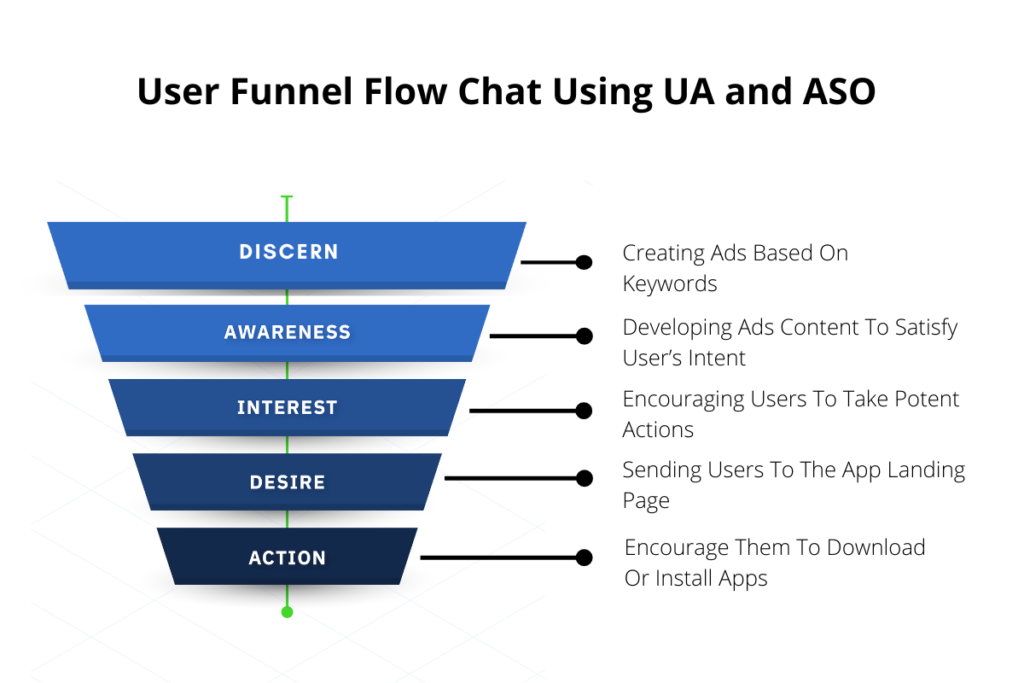 Successful marketing works on sound planning, a foolproof process, and a feasible strategy.
Adhering users to download your application on a particular platform also required planning, even most importantly – an effective funnel.
A funnel is anything that represents the approach followed by users from the initial point to the end-point indeed to complete a purchase or action.
From ads development to app downloads, the strategy has been put into the support of successful funnel development impacts the success.
Here are the steps to creating a successful user funnel by leveraging UA and ASO.
1) Creating Ads Based On Keywords
In a digital advertisement, keywords are the pillars for success. When you create ads based on targeted keywords you are targeting potential users who are searching potentially.
Approach high-volume keywords, understand their search query, and draft ads content accordingly.
2) Developing Ads Content To Satisfy User's Intent
When you are done with the keywords research part, draft content as per the user's search intent related. Your ad content should be simple, easy to understand, and attractive. Take time to learn your audience and scope to entail your idea into the concept.
However, ad content varies based on the platform you opt for. Some popular paid UA platforms are social media advertising, Facebook ads, Instagram ads, Twitter ads, and Snapchat ads.
3) Encouraging Users To Take Potent Actions
Data-driven ads are always impactful. It encourages users to click on the ads and entices them to learn more. Analyze your keywords with stats including volume, search results, and content. You can take the help of tools and software for hypothesis analysis.
Provide them with a link or a button with a call to action to encourage them to take action.
4) Sending Users To The App Landing Page
This is an important step to consider because it reflects the success of your practice and is greatly dependent on it. Either create a landing page or redirect your users coming through ads and click on the app store.
Paid UA gives you high user traffic and when you land them to a source like an app store or on a landing page enticing them for app downloads could enhance app visibility and rank on search terms.
5) Encourage Them To Download Or Install Apps
That's all, the last step is to make them download your application which is called ads conversion. Here your ASO strategy will potentially be utilized. From here you just need them to install your application. So, make a good presentation of the application with an effective meta title and descriptions followed by a video snippet and screenshot of what the application can do or offer at a glance. 
Also Read: The Ultimate Guide to App Store Optimization for Games
Conclusion ✌️
Whether you opt for organic or paid UA acquisition, you require it both when considering ASO and UA together. For new apps released in the market, I recommend going for a paid UA strategy as it gives you instant benefits. When you gauge a good amount of traffic on your application, your app's visibility starts to enhance and be more visible on search terms.
Don't forget to implement all the above UA and ASO strategies for better app efficiency. If you've any queries or want to learn more about the app store optimization services, ask us! 
How UA and ASO Is The Secret Behind Mobile App Growth?