A well optimised seo meta description can help increase your click-through rate from search, get you more traffic from organic search, and also help in website rankings. So they're really important.
Although the meta description does a moderate role in the google search engine results, it can be edited to help people understand what the webpage is all about, which encourages them to click through.
Search Engine Optimisation Meta descriptions are like short summaries for website blogs. When viewers search for something, they always read the description to know what this blog or article is all about. If they find it useful they read the whole blog.
This blog will show you why meta descriptions are important and how to write a perfect effective meta description for your website.
What Is a Meta Description?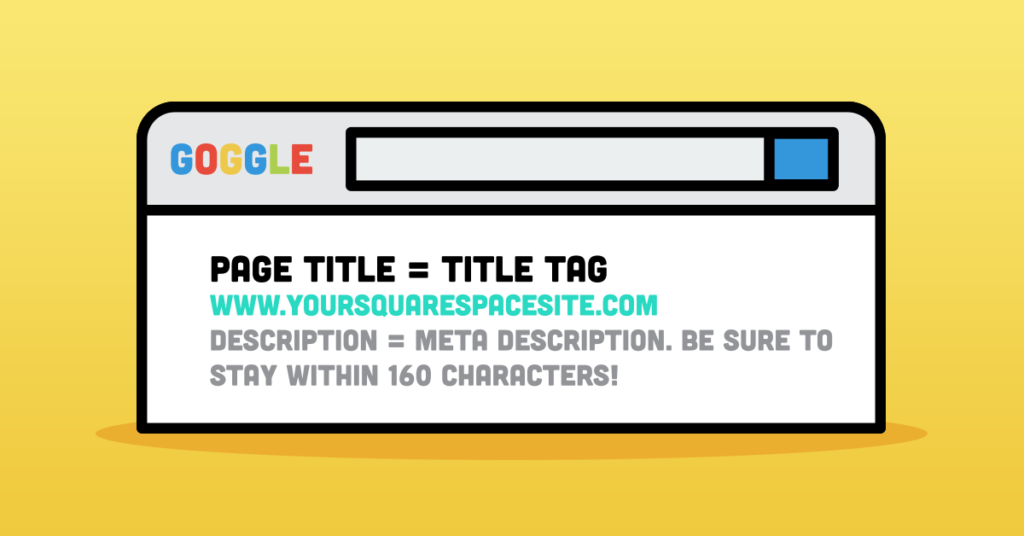 A meta description or metadata description is an HTML element that gives a brief summary of what a website is all about. It appears underneath your website on the SERP that includes short information. It is designed to provide the viewer with a short brief description of the content on your webpage so users can know if the page will answer their questions. 
Reasons Why You Need Meta Descriptions:
A meta description increases click-through rates and visits from organic search – When users search on Google for solutions, there are probably 10 or 15 search engine result pages but they don't click equally. In fact, users are more likely to click on a webpage that is at the top. For example, the number one organic result spot is 10 times more likely to get a click than the number 10 spot.
A meta description gives the right people the right information – Meta description gives the user accurate information about your website so that users know that the topic they are looking for will be found on this webpage.
To get your results to rank higher, however, you need users to start clicking on your website.
[Extra Guide: Meta descriptions entice viewers to click on your website link instead of someone else's.] 
Perfect and effective meta descriptions can be powerful enough to get viewers to click on your link even if your website is below another search result.
How to Write an Effective SEO Meta Description for Website? Any idea….Nope!
Here's how to write an effective one..!
Best Practices And Tips for SEO-Friendly Meta Description
Write Compelling Content
You have to spend some time writing compelling content. This should be a short sentence previewing the content or telling the searcher why they should give your post a read. Give them the profitable benefit of clicking through and reading your blogs and articles if necessary. When writing your meta description, be informative and then add value.
[SEO Meta Description Pro Tip: The meta description is your chance to convey the value of your page to the viewers.]
Include One or Two keywords
You might already include keywords in your webpage's body copy and the title but the meta description should also include keywords that help describe the content of the webpage. Keywords in your meta description optimize your content to match with related search queries. Try not to stuff so many keywords anywhere that you can. Make sure that they fit naturally and help explain what people can expect to see if they click on your website.
[SEO Meta Data Tip: Focus on one or two unique keywords in the meta description of each page.]    
Aim for 155-160 Characters
Aim for 155 to160 characters in your description. The number of characters you will choose to write a meta description is very important. But when actually displaying this meta description, Google doesn't measure by characters, it measures by pixels. The meta description will be cut off if it becomes too long.
[SEO Meta Description Practice: Aim for 155-160 characters in your meta description as a good benchmark.]      
Avoid Non-Alphanumeric Characters
Special characters might appear just fine on your computer screen but search engines can't read those symbols very easily. These are known as non-alphanumeric characters. Special characters often don't appear in search results as you intended and they may be removed altogether.
[SEO Meta Description Tip: Avoid using special characters like pulse signs (+) and em-dashes (-) in your meta descriptions.]
Also Read: Tips to Write SEO Friendly Content
Example of Perfect Website Meta Descriptions
So what does a perfect and effective meta description look like?
Remember that your description should be related to your title. You can choose the title keyword in your description also.
Here are some examples of meta descriptions:
1. The whole keyword is added in the meta description.
Keyword: "How to plant a tree"
Title- How To Plant A Tree | Website Name (XYZ)
Description- The gardening experts at (XYZ) show you how to plant a tree in 5 easy steps.
The metadata may not be considered an elevated ranking factor in Google's SERPs. But, that does not mean that you can't neglect it entirely or skip from the nucleus.
However, they affect the number of clicks you get from users, which affects your ranking. Adding your full keyword in the meta description can quickly let people know that your webpage answers their questions.
2. The meta description gives answers to the questions. 
Keyword: "best time to plant a tree"
Title- How to Plant a Tree – Best Time to Plant Trees – Necessary Tools
Description- Spring, or fall? It turns out there's more than one right time for planting. But there is only one right way to do it.
In the above example, viewers know that the description is related to the seasons, but they do not yet know which season is best for planting which might trigger them to 'click' to read more about.
[Note: Not every meta description type will work well for every industry. This is where testing, assessing your results, and making changes based on those results comes in handy.]
Take Help of Optimizer Tools To Optimize Your Meta Description
Want to test out how your seo-friendly meta description will look before setting them live?
Consider using the snippet optimizer tool. This tool is made for optimizing your meta description so that you can get higher clicks on your websites.
The perfect meta description includes every bit of effectiveness and helps your website reach on top in the google search results.
Conclusion
Now that you understand what exactly these seo meta descriptions can do for your website, now you can write yourself a perfect description that drives heavy traffic on your website and helps you to stay on top.
The meta description has evolved a lot, as google upgraded its systems and mechanisms. Google search results also changed, for example, earlier the character limit of meta descriptions used to be 180 to 200 but now it has changed from 155 to 160.
There may be many more changes in these in future time. However, you can collect more valuable insight related to seo meta descriptions and seo news from seo company india or may visit our blog section.
How to Write The Perfect Meta Description For Your Website in 2022