Your Google business listing (which Google knows as your business profile) is a free listing you create to help your business find you in more local searches, rank higher than your competitors, and be chosen by more customers. However, it is not just a set and forgets to list it.
If you want to stay at the top of google search results, you need to optimize and keep maintaining your listing, just like you do with your website. That's why updating your business listing is a very important thing whenever you upgrade your business. Also consider updating my business.
The main thing is how do you make changes to your Google listings to always be up-to-date and SEO friendly? This is the topic we are going to cover.
How Do I Update Google My business?
Before doing any update in Google My Business, you have to verify it, then only you can update it. It's a simple step, make sure you are signed in with your verified Google Gmail account.
Then on Google.com on the right, you will see the squares, click on them and then select My Business.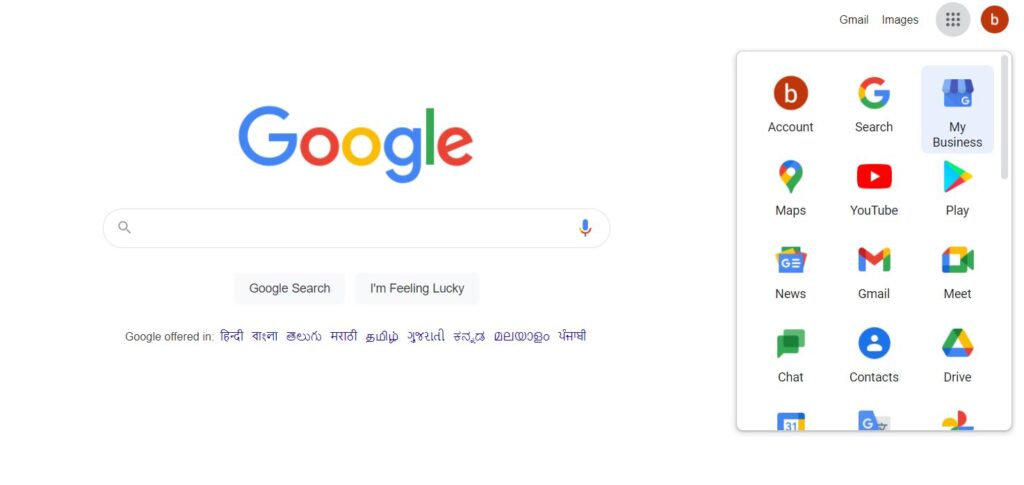 You will see a dashboard Includes multiple activities which help you to manage and update your business page on google.
| | |
| --- | --- |
| On The Left | On The Middle |
| Post | Recommended tasks suggested by Google |
| Info | Covid-19 Updates |
| Insights | Business Hours |
| Review | Getting support from your Customers |
| Messages | Performance Information |
| Photos | Search view |
| Products | Map view |
| Services | |
| Users | |
Posts:
The posts are useful for adding COVID-19 updates or asking for support (selling gift cards or soliciting donations). You can also create an offer (sale), add an update, or an event. As you can see, posts are not only helpful during COVID but can be used at any time to promote your business.
Info:
This is the part where you can update your google business hours and other business information. Most are self-illustrative(such as address and phone).
Reviews:
If a customer leaves a review for your business on Google, you can read and respond to it. This is especially important if someone leaves a negative review, so you will know what needs to be improved.
Messages:
Allow customers who see your listing to send direct messages to you. Answer their questions, share information, and connect quickly for free. You'll need to download the app from Google Play or the Apple App Store to get started.
Photos:
Help your customers and clients get to know your business through your photos. Be sure to include your company logo and the exterior of your business space. But don't forget to post photos of your team at work or attending special events so your customers will connect with you more.
Products:
If your business sells products, your business needs to list them here. You can choose to set the pricing or leave it at that. If your business offers a lot of products, choose your best-selling, or most profitable, product first. Then as you see more customers finding your business this way, you can keep adding little by little each month.
Website:
If you don't have a website for your business – Google now provides the option for you to build a simple website with them. This is a great solution if you are working on a small budget and are not sure whether a full website presence is necessary for your business.
Users:
If you need help keeping your Google My Business listing updated, you can add more users to your Google My Business account without giving up ownership of yours.
Why Is Updating My Google Business Listing Is Important?
Updates and changes are among the essential Google My Business optimizations you can use to rank higher in local searches. The more effective you are on the base, the more information you will send to Google that your listing is precise and trustworthy.
The more Google trusts you, the higher you rank in the Local section of Google Maps and Google Search.
With a higher rank, your google business listing improves and competes with other brands. Some benefits of Google My Business for Small Businesses are as follows:
Get Discovered
This benefit is related to editing your category in Google My Business. By choosing a category, you enable your business to be discoverable by people who are searching for the product or service that you offer, rather than by your specific business name (think about how many customers don't know you yet).
This is especially helpful for businesses that don't have the meaning of their name to offer. Categorizing your business's Google listing is an easy way to let the right audience know you exist.
Further Your Reach
The concept of businesses today is how people have recognized your business. If you want to be visible, you have to be where people are; And today, people are online.
In fact, according to Google, 84% of users use their computers or tablets to find local businesses online, and 88% use their mobile phones. By establishing and maintaining your Google Business Listing, you can check that your business reaches as many customers as possible where they are spending a lot of their time.

Improve Your SEO
Many people are deprived of the benefits of SEO (Search Engine Optimization), but SEO can be understood by converting it into small parts. One of the easiest ways to improve your local SEO is to update your Google listings and make sure the information on the rest of your listings is the same as your Google listings.
Google constantly refreshes the internet for updated information to provide you with the most accurate and reliable search results. The more consistent your contact information is across the web, the more recognition your business gets from Google.
When To Update Your Google Business Listing?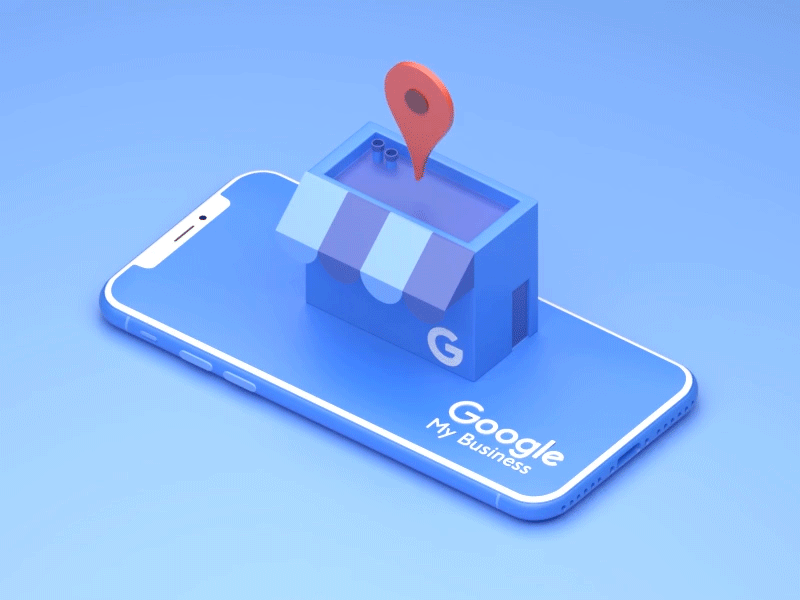 There are many different situations in which you will be asked to update or edit your Google Business listing. Below are just a few.
Business Relocation
Update your Google Business listing to ensure a seamless transition, prevent the loss of existing customers, and drive the growth of new customers.
Existing customers and community members may know about your new location, but what about future customers and community members? They won't be able to find your new location. You don't exist for them yet! This is why it is important to update your business listing with all changes to your information as soon as possible.
Multiple business locations
Having more than one location can be confusing for search engines and people alike. Make sure you update and verify each listing in your Google Account to contain information specific to that location.
Website for your business
Google uses your website and online listings to assess your credibility and determine how high it can rank you in the results. A website is a must for your business, but if you don't have one, you can at least complete your Google My Business profile so that consumers can learn about your business through search results pages.
Also Read: How To Create And Verify Google My Business Page?
Final Thought
If you don't update your google my business listing then you will be deprived of the benefits of the google my business service. In 2021, every business is shifting online and becoming more digital, most of the businesses already taking advantage of the google my business service.
As we move towards the digital era, digital marketing companies have also established their feet in the market. There are a lot of Google my Business Optimization services providers that provide these types of services.
You can ask them to manage your GMB page effectively and efficiently. Need any help with setting up Google My Business Page? Get in touch with our experts 🙂 
How (+ When & Why) to Update Your Google My Business During Covid19