Nowadays, growing and advertising your business is not that hard but also not so simple. In the online Era, you can choose many ways to see how you want your business to grow.
But if you have a business ( take an example: restaurant) then you should have your GMB page (Google My Business Page) for your business, not only will it give your business tremendous benefits but also better recognition. 
Therefore, having Google my business profile is very important. It is free and very less complicated to set up. Also if you don't know! Google my business is a core component of local SEO, it generates more traffic on your page.
As a promoter of your company, it's your job to change those searches into new customers. When customers are looking for a specific product, service, or type of business, Google My Business Optimization helps them connect easily on both Google Search and Maps.
So, we are here to guide you on how you can set up your Google my business page and use it to claim and get google my business instant verification.
Setting up your Google My Business profile is an important part of local SEO. Fix it the first time with the following guide.
There are lots of ways to improve GMB performance so, keeping this in mind, let's walk through this and set up Google my business page, but first, learn what GMB is.
What is Google My Business?
Google My Business is a free tool that offers small business owners to promote their business service on Google Search and Maps. With Google My Business, you can engage with your customers, post updates to your business profile, and see how customers are interacting with your business on Google. Treat Google My Business as your asset on Google Local.
When customers find themselves in a moment of need, they turn to Google Search to find that need as quickly as possible. If you have a Google My Business profile, a potential customer can easily find and contact your business to meet your need.
It is important to note that Google My Business does not replace your website; Instead, it acts as a supplemental marketing profile to help you get more attention from your website.
Google My Business tool helps you attract, interact and convert customers. With a full verified Google My Business profile, you can:
Connect with customers by answering phone calls, messaging, or reviews.
See how your customers are intrigued with your brand.
Feature a product, photo, or menu item directly on Google.
Step 1 Set-Up a New Google Account
If you want to use any Google service then you must create a new Google account, and to create an account go head to Gmail and select add account or create an account. But if you have an account already then go ahead choose the sign-in option, and sign in into your account. Setting up a new account is not a big problem it's quite easy just enter your name, add your user name and make a new Gmail, type a password (unique and strong), enter your mobile number, and everything and that's it.
Step 2 Head To Google.com/business
After creating a Google account or Gmail account and everything, go to Google.com/business. This field is your Google My Business accession. You will keep coming back to it regularly so take the time to save it as a bookmark, after doing that go and select Business Profile then click on "Manage now".
Step 3 Find, Manage And Name Your Business
Name your business and choose a category that is related to your business. If your business name is similar to another business in your area, you'll see an autocomplete function that suggests those businesses for you. This function allows you to see if your business listing already exists (to avoid any duplication) and add a new Google My Business profile to an existing business if you just opened a new location.
What To Do If My Business Is Already Claimed By Someone Else?
Don't panic if your business has already been claimed by someone else. There are two types of the way or method to claim your business.
Claim request method: 1 
Go to google.com and search for the name and location of your business. If your business profile appears on the right, find and select the option "Own this business?".
From there you'll be taken to an option that says "Manage this business so you can respond to reviews, update information, and more."
Click on "Manage Now" and follow the guidance to claim your business. Once again, make sure you're logged in with the standard Google Account you use for your business, not your personal life.
Claim request method: 2
Click the "Request Access" option and submit the form with full valid details. You will receive a confirmation email of the request, and Google will contact the email currently associated with the business.
After submitting all the information you just need to wait one week before you can reach out to Google Business Support.
If in the meantime you get confirmation that account ownership has been passed on to you, great!
If you receive an email saying that you have been denied ownership, the best thing to do is to ask a question with the Google My Business support community and get advice from one of their volunteers. 
Step 4 Enter Address And Location Of The Business
(Only when your business interacts with customers face-to-face)
You will need to fill in the actual address of your business location and add Pin-code, city, etc. After that, you need to select where you are located 'Drag and zoom the map and position the marker on the exact spot where your business is located.
If you are a service sector business that provides goods and services to your customers, then tick (Yes) if not then (No). Then add the areas where you serve (this is an optional part you can fill this later on).
Step 5  Fill Contact Phone Number and Current Website URL Address   
Help your customers to get in touch by including this info on your Google my Business Profile.
This is optional but taking advantage of GMB functionalities like Call Tracking is strongly recommended.
However, you can get a free website based on your details, so why not take full advantage of this feature and there are many reasons why local businesses need their own unique websites.
Step 6  Choose And Complete Google My Business Verification   
You will need to provide full verification to Google so that your business can be identified and your business is where you say it is, and for a new GMB page, you will get three choices to complete your Google My Business verification.
Postcard verification: This is the most frequently used verification process and is also easily accessible to all businesses. With this process, a verification postcard will be sent to the address you entered earlier (it should reach you within two weeks). Once the postcode is received, you can enter the code into your Google My Business account to verify your business. If your code doesn't appear, you can click the 'Request another code' option at the top of the screen in Google My Business.
Phone verification: Some businesses have the option to verify the GMB profile over the phone. If you see the 'Verify by phone option at the beginning of the verification process, you will know that you are eligible. Using this process, you will receive an automated message with a verification code, which you will need to enter in Google My Business.
Email Verification: Like phone verification, it's only available for certain businesses, and you'll know you're eligible if you see the 'Verify by email' option. This process receives you a verification code in the mail of the Google Account associated with the Google My Business listing and enters it in the verification act. Make sure you have access to this inbox before proceeding with this option.
How To verify the GMB page without a postcard?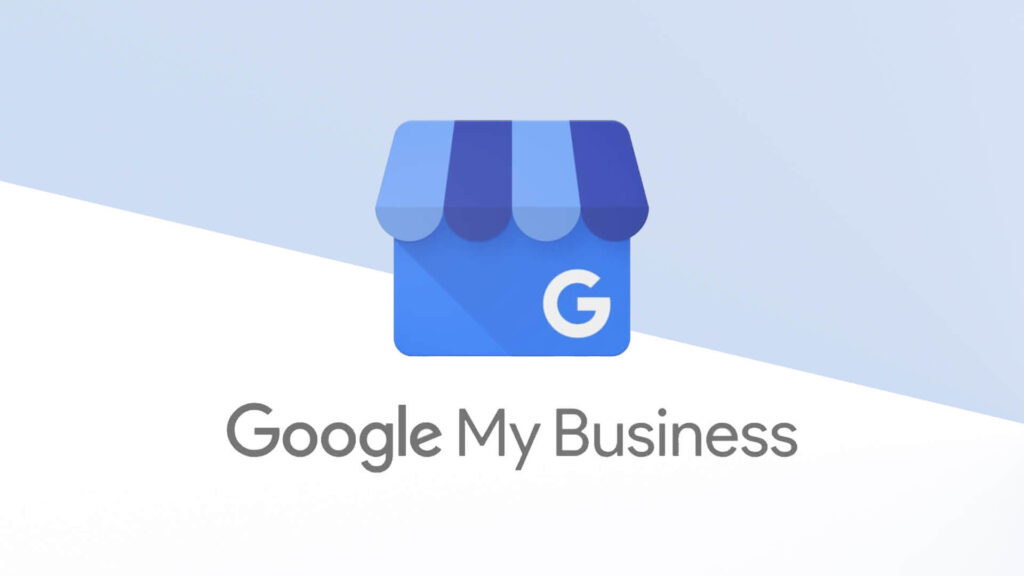 Doing GM profile verification without a postcard can be a complicated process.
To verify GMB page without postcard follow these steps:
Log in to your GMB profile.
Select the "Pending Verification" option "I don't have any code".
Review your verification options.
Choose the most convenient option for you.
Verify Your Business Through Google Search Console.
Reach out to Google Community or GMB via Twitter.
Submitting the ticket if the only option left with you is postcard verification.
Contact GMB Associate Experts (if needed)
If you want to verify the GMB page without a postcard then you can also choose the other two options 'Phone verification or Email verification' both are easy verification methods.
However' there are more than two options available Instant Verification and Bulk Verification but there's a catch these options are only available when You've already verified your business website with Google Search Console.
But if you've verified your business website with GSC then you can use the google my business instant verification option. Bulk verification is not necessary to choose, this option is for those who manage ten or a lot of locations of constant business, your business could qualify for bulk verification. If you don't have ten or more businesses then leave this option.
So let's get back to the instant verification topic, as I mentioned earlier. If you've already verified your business website with Google Search Console, then you can verify your business instantly.
For instant verification, you need to make sure that you're signed in to Google My Business with the same email account you used to verify your site with Search Console.
Note: Some business categories may not be qualified for instant verification.
After completing all verification and stuff, what's next here is a small guide for you.
Once you have an officially verified list, it's time to customize your Google My Business!
Add photos and videos to your listing.
Write and Customize an Attractive Business Description.
Use Google My Business Q&A to understand your audience.
Create a Google My Business post to show offers and promotions.
Add service menu and product collection.
Encourage your most loyal customers to 'Follow' on Google Maps.
Start Requesting Google Reviews.
Set Up Google My Business Account, Today!
Boost your business with this free tool and get recognition, there is no losing end with your GMB page your business only grows and gets better every day. The only complicated thing is verifying your business. For various reasons, this move may not work all the time for businesses. In that case, we recommend that you do not leave Google My Business. As one of the most popular search engines, Google can be the key to promoting your business. The key we provided is easy to implement to verify Google My Business without postcard verification.
If you need more help then you can surely contact us. We are GMB SEO experts and help small business, retailers, big brands alike with complete google my business management services at affordable cost. We hope that this blog can help you in every way.
How To Create And Verify Google My Business Page?