Updated on 21 Jan 2023
Thinking of promoting android game apps? Try these 15 amazing and tested tips for android game app promotion.
The mentioned game app marketing strategies will help drive more traffic, conversions, and minimize cost per click practices.
Learn game app promotion ideas, game app promotion strategy, and how to promote mobile game apps in 2023 in this blog.
Mobile Game App Statistics
Do you play games? Do you play mobile game apps on your smartphone?
According to market leader of research and fact collecting company, Statista.com revealed a forecast of worldwide mobile games revenue and they are incredible.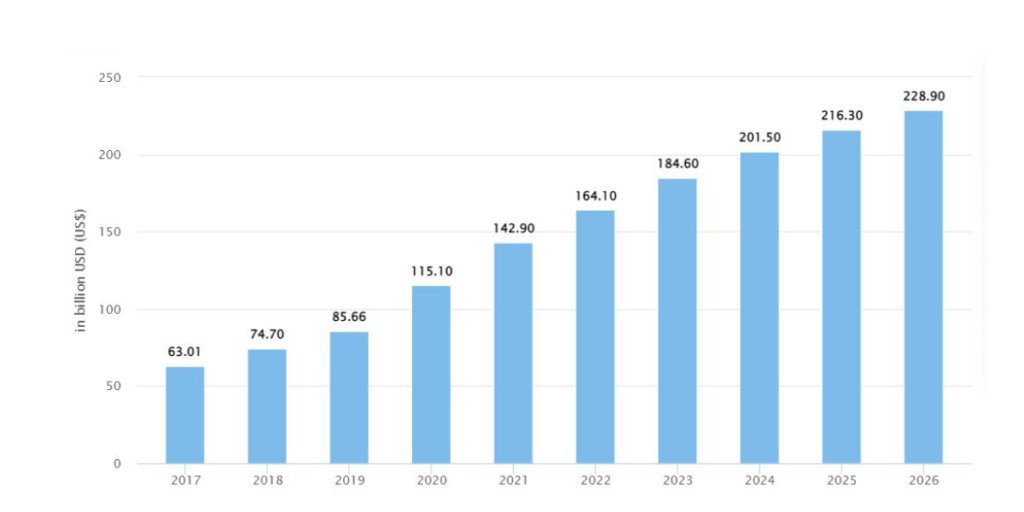 In 2022, the revenue in mobile games is projected to be valued at USD $172.10 Billion. 
It is noted that revenue is expected to grow at a rate (CAGR 2022-2026) of 8.68%, resulting in a projected market volume of US$228.90bn by 2026.
In the Mobile Games segment, the number of users is expected to amount to 2,323.9m users by 2027.
If we draw a conclusion, it would not be wrong to say that mobile games engulf in a billion dollar treasury, and with the CAGR rate of 8.68 percent the industry is ever expanding and will keep growing. 
This means more and more mobile game apps will launch in coming years which will ultimately increase the need for mobile game app promotion.
Why Mobile Game App Promotion Is Important?
Mobile game app advertisement is important because of two critical reasons.
First, Mobile app promotion strategy boosts mobile app downloads in large numbers; with a catalog of hundreds of thousands of users. Using digital media, the successful growth of pulling users to download and install mobile game apps is high and valuable.
Second, the data and other metrics collected from the tools of mobile game app promotion can help app owners and app marketers to learn about user's preference, mobile game market competition and competitors.
There are more benefits associated with mobile game app marketing and advertising which you can experience when you try promoting your mobile game apps.
Want to learn how to promote your android game apps that increase ROI.
Read these seven tested and tried strategies to promote anytype of mobile games. 
Also Read: 5 Creative Ways to Promote Your Product on Social Media
7 Ways To Promote Your Android Mobile Game Apps in 2022
Specifically, you can promote racing mobile game apps, arcade mobile game apps, adventure mobile game apps, puzzle game apps, role-playing mobile game apps, digital card game apps, and more with these tips.
1. Do proper market research + ASO keyword research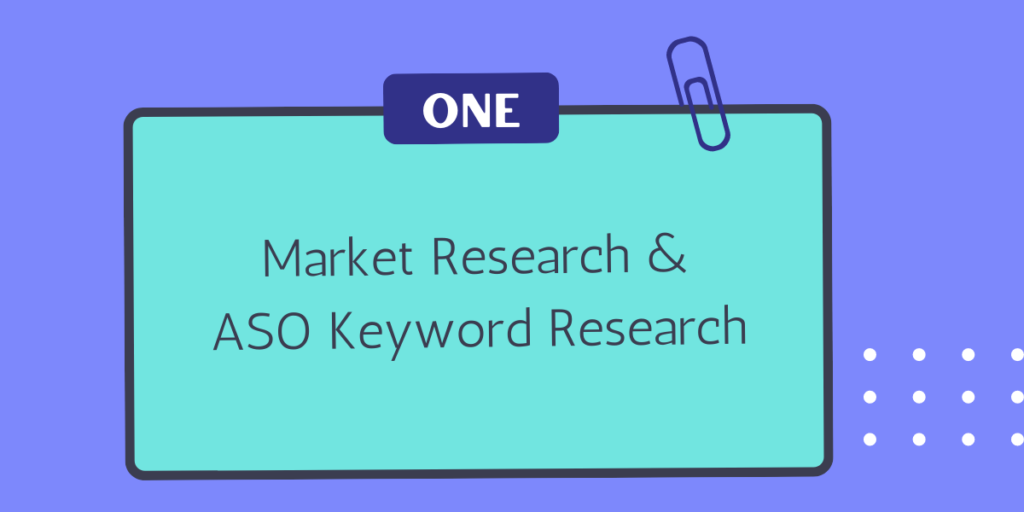 The promotion of mobile game apps started with soundful market research where you should explore the etiquette of android games apps. This study will help you understand more about other companies' android game apps promotion strategies.
While doing market research, do one more thing: App Store Optimization keyword research. This is very important. Android's game app store; Google Play Store has the highest number of mobile game app launches compared to Apple Store.
App store optimization helps android mobile game apps ranking to appear on the top results on keyphrases searched by users to find apps on the App Store.
Based on the category of your mobile game apps, draft a list of keywords that pose a cognitive relation to search by users. You can find keywords using ASO tools or can look in the search bar suggestion of Google Play Store.
You can also take help from an App Store Optimization company from researching keywords to achieving top ranking of your android game app.
2. Send your game to a number of publishers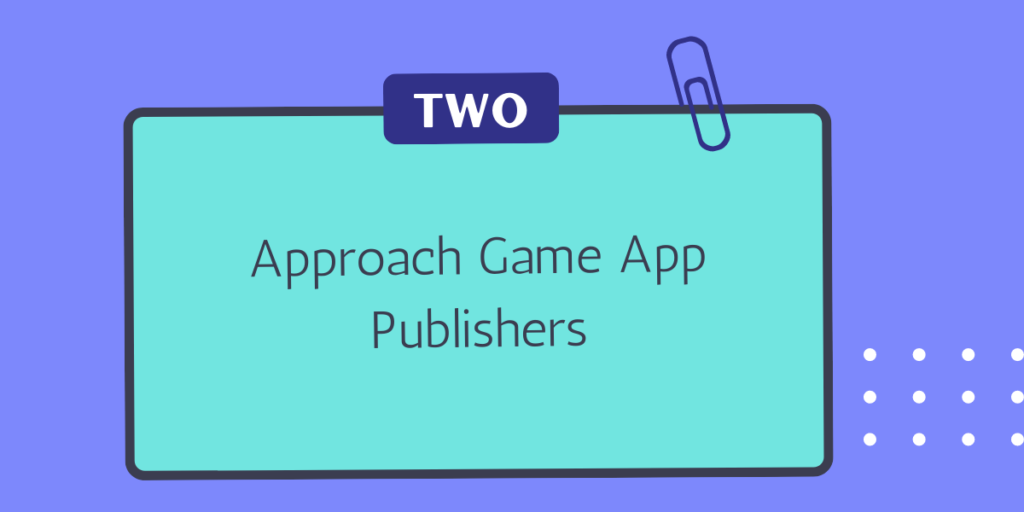 There are numbers of game app publishers in the world that help app developers to launch apps to the market with brand benefits and earnings.
You may have heard of Activision, Electronic Arts (EA), ZeptoLab, and others.
They are world recognized mobile game publishers.
But be careful, they are publishers which means they charge commission and sometimes it is tough to collaborate with them.
3. Send your game to several stores
Think out-of-the-box for your android game app promotion.
If you think there is only the Google Play Store, you may now come to know that there are more game app promotion stores mentioned below.
Amazon appstore
1Mobile market
AppBrain
Slide.me
Getjar for developer
4. Run paid campaigns in social media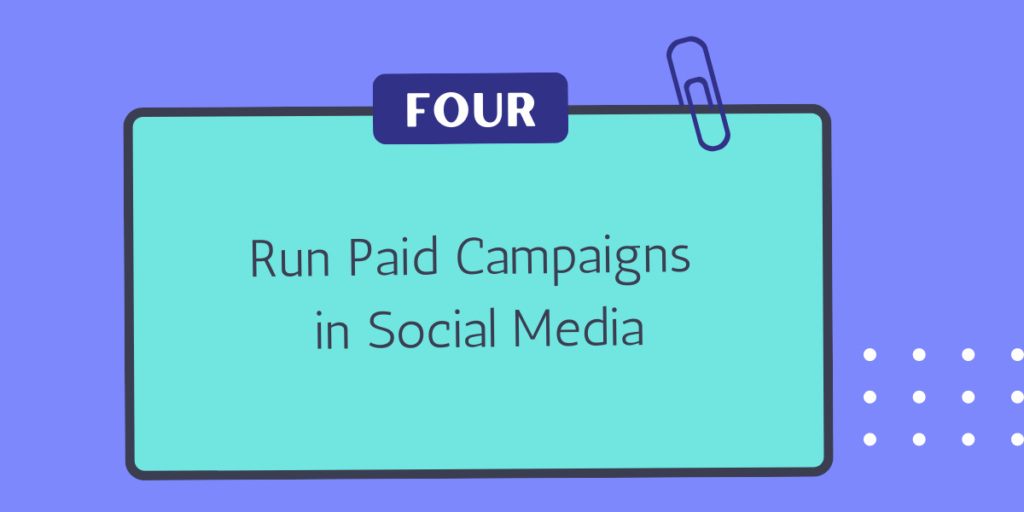 There are several benefits of social media marketing for your mobile apps. You can run paid advertisements on social media for your mobile game app promotion efforts. Popular social media platforms such as Facebook, Instagram, Pinterest, and LinkedIn are the best to encounter users to show your ads of your mobile game app to download.
All these platforms have dedicated and intelligent ads tools that help you design ad campaigns as per need.
When considering this effort, remember to design ads based on the respective principle of the platform you have chosen. Consider size, content to display, CTA with perfect intent, and time & budget for ads.
Also Read: How to Write Engaging Social Media Posts
5. Google Ads Universal App Campaigns (UAC)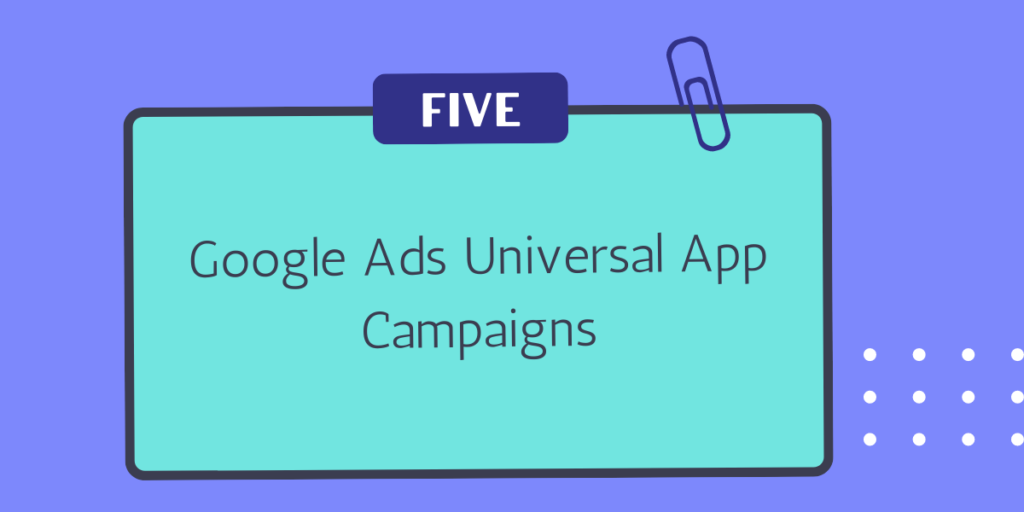 Google's UAC could be a game-changer for your mobile game app marketing and promotion efforts. This should be your key component when thinking of mobile game app promotion.
Universal App Campaigns are a machine learning driven platform for app marketers that run automated ad types in Google Ads to generate potential app installs and/or drive in-app conversions.
6. Promotion through words of celebrity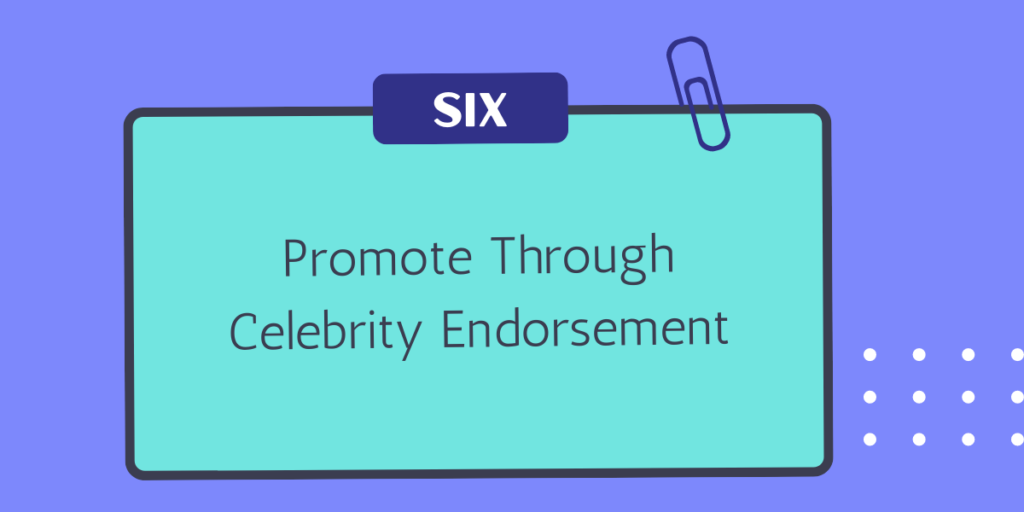 This is a new-age technique to promote your mobile game apps.
It involves fame-name people having a huge fan following or may currently be in trend to help your newly launched android game app to a large number of users.
Generally, the ratio of conversions (clicks and installs) are high as users listen to their words on priority and act instantly.
However, it shouldn't be your first choice because the user-acquisition costs are higher.
7. Promotion through reviews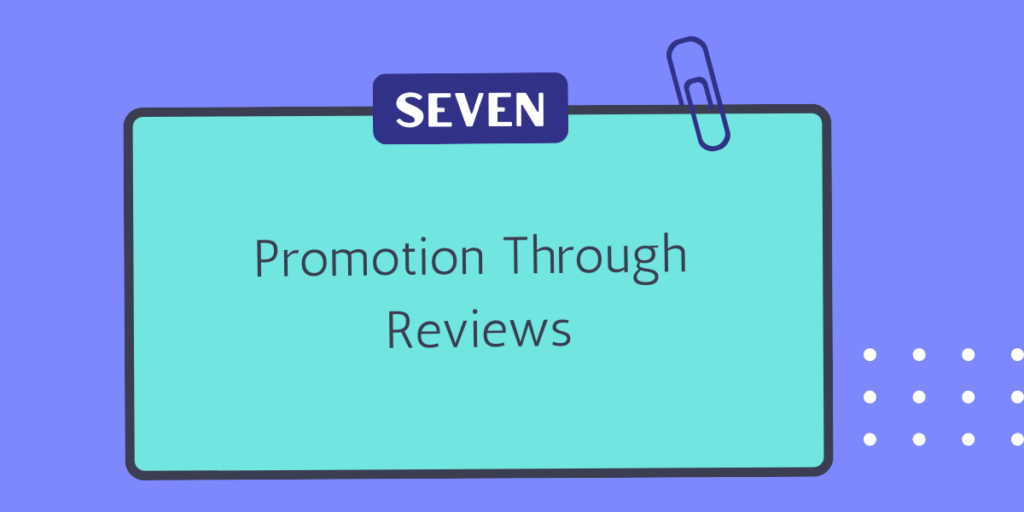 Increasingly, users read reviews before installing an application.
This demeanor can be high or low irrespective of the nature of the mobile apps they are downloading.
Reviews help users to learn more about mobile game apps. They surely generate confidence to download the application and sometimes may just work opposite.
There are a number of paid-reviews platforms that can be useful. Some are mentioned below which you can try.
AndroidCentral
Pcworld
Androidtapp
AppBrain
8. Try your hand at TikTok marketing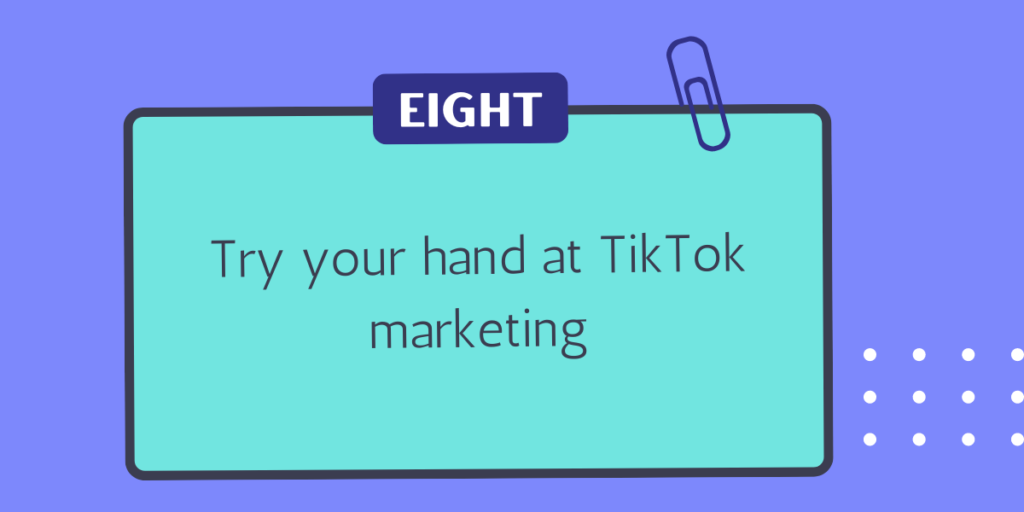 Another important and amazing tip for android game app promotions. Use TikTok platform and its associated marketing methods for growth.
Use TikTok's "React" feature to create interactive and engaging content related to your game.
Utilize TikTok's "Live" feature to host Q&A sessions or give sneak peeks of upcoming content to keep your followers engaged and interested in your game.
Utilize popular TikTok trends and hashtags related to your game to increase visibility and reach a wider audience.
9. Use CPPs for better measurement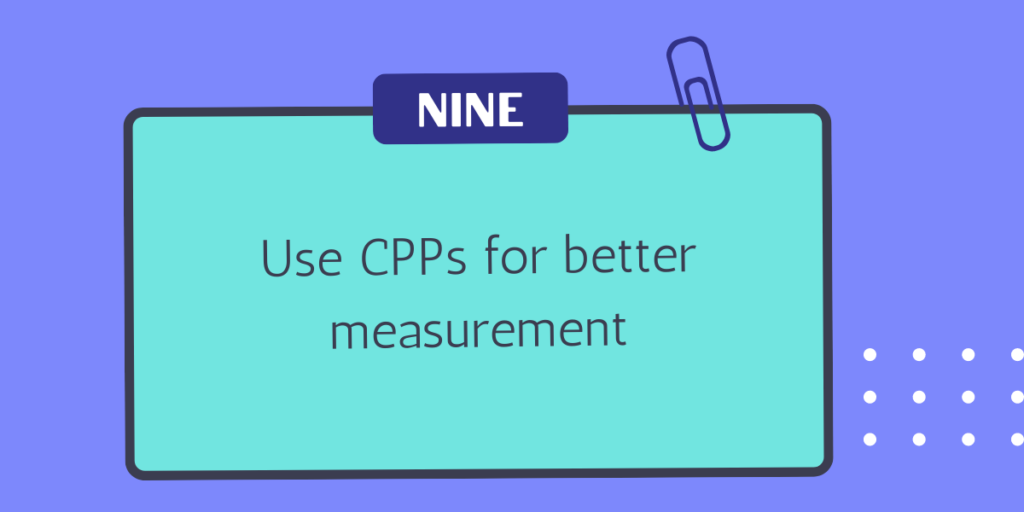 Apple's Custom Product Page (CPP) function, introduced with iOS 15, lets in app entrepreneurs to customize as much as 35 specific variations of their product pages within the App Store.
Most app entrepreneurs see CPPs in simple terms, innovative and mild. They can create a couple of product pages, ship each one to particular segments of their target audience, then see which carry out best.
10. Participate in mobile app development competitions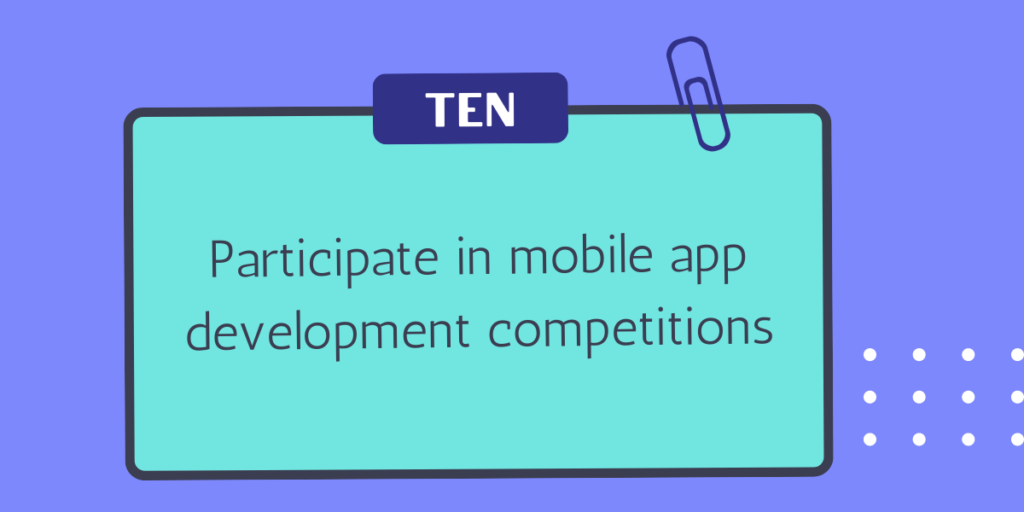 Research and find mobile app development competitions that are relevant to your app and its target audience.
Carefully review the competition rules and guidelines to ensure that your app meets all the requirements and is eligible for the competition.
Prepare a detailed and compelling submission, including a description of your app, screenshots, and a demo video or live demo.
11. Create a trailer or gameplay video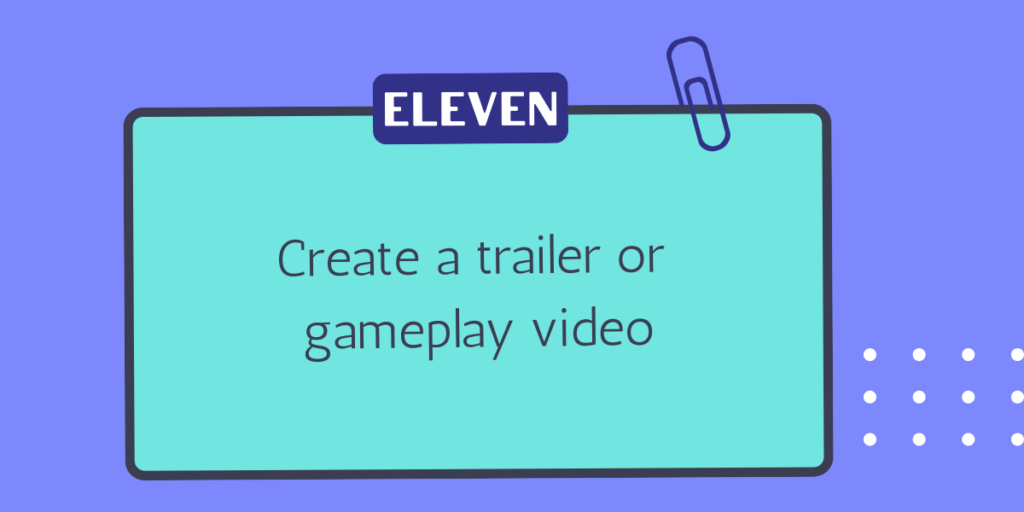 Creating a trailer or gameplay video can have several benefits for promoting your Android game app:
Provides visual representation of the game
Helps to showcase the key features
Increases engagement and interest in the app
Gives an idea of what to expect from the game
12. Make use of alternative store markets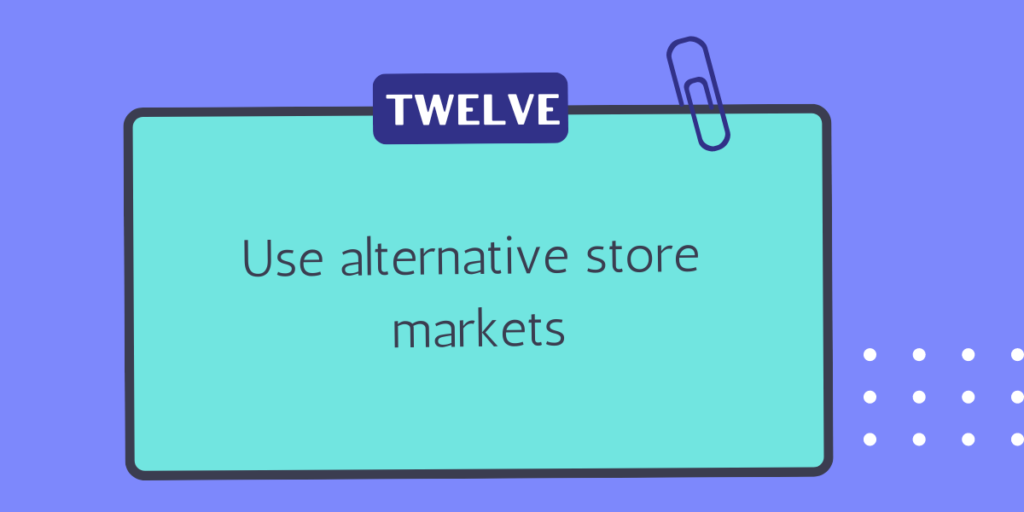 Google Play isn't the handiest vicinity for Android apps. Some different alternative app save markets that you shouldn't neglect are:
Amazon Apps and Games
Huawei App Gallery
AppBrain
SlideMe
itch.io
13. Make a freemium app
Freemium apps are apps that are available for free to download and use, but they also offer in-app purchases or "premium" features that can be accessed for a fee.
This has been the quality manner to get users to download mobile apps. The free apps get the consumer base, and the customers end up buying add-ons or the overall model if they prefer it.
14. Promote on YouTube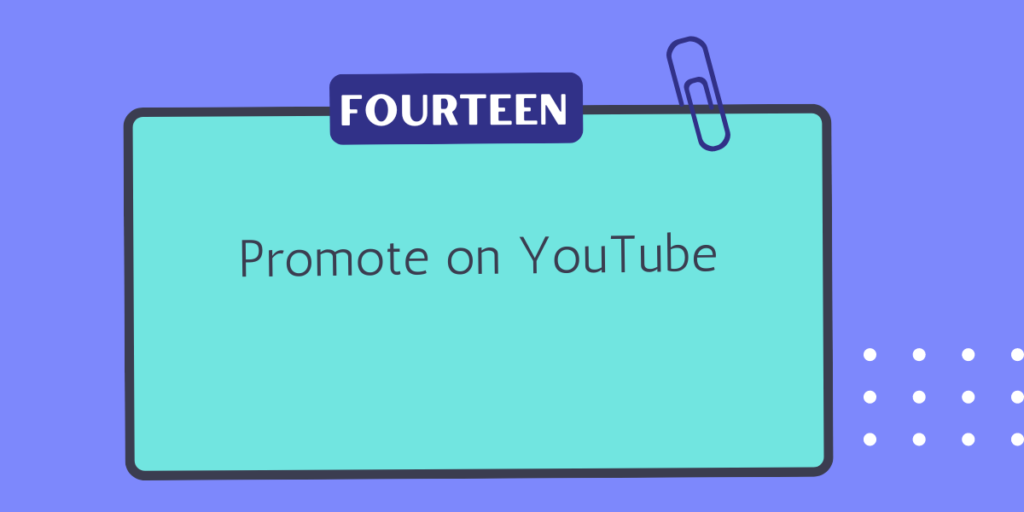 Think of promoting game apps on YouTube because of two critical reasons:
Large audience reach: YouTube is one of the most popular platforms for video content, with over 2 billion monthly active users. By promoting your game app on YouTube, you can reach a large audience of potential users.
Targeted advertising: YouTube offers a range of advertising options, including in-stream ads, sponsored content, and video discovery ads, which can help you reach a highly targeted audience based on their interests and demographics.
15. Hire game app marketing firm
Hiring a game app marketing company can have several benefits, including:
Expertise and experience
Time-saving
Better targeting
Access to latest trends and tech
Professionalism
Reach out to our experts to get free consultation and know more better ways  to promote your android game apps in 2023.
[Bonus] 4 All Time Winning Mobile Game Promotion Strategy
Aside from the aforementioned seven android game app promotion ideas, you can also use these all time winning mobile game advertisement strategies.
These are shared as a bonus because these are special and their results are impressive. However, working on these strategies require planning, time, and frequent efforts.
1) Content Marketing
If you aren't familiar with the term, it is a top-rated digital marketing strategy used to attract, engage, and retain users by producing and sharing relevant content types such as articles, videos, podcasts, and other media.
When using content marketing for mobile app promotion strategy, make sure to implement smart seo techniques.
This gives an edge to your content marketing efforts. 
2) Influencer Marketing
Influencer marketing concept is similar to celebrity endorsement program but the difference is that this can be local as well.
Influencers are the individuals that don't use practice to promote the app, but instead share their personal experience with their audience.
Using mobile app influencer marketing can help in:
Increase direct sales
Endorsing any type of app
Get closer to your target audience
Attract large audiences beyond target limits
As a result, this type of game app promotion strategy gently fulfills most of the company goals. 
3) Affiliate Marketing
Mobile app affiliate marketing practice works better than all other forms of game app promotions.
Affiliate marketing success rate is high but requires precision, time, and patience.
In this model, app owners generally get in partnership with affiliate marketers that allow them to earn commission when a user makes a purchase from publishers' affiliate links.
To use affiliate marketing, you first need to buy or subscribe to an affiliate advertiser program. 
4) Banner Ads
The last bonus-tip is digital banner ads which are seen on websites in the form of image-based (have a link point to website source) banner used to promote a brand, oftenly, to get visitors from the host website to go to the advertiser's website.
The simplest way to get started with banner ads is with Facebook banner ads as they are convenient and powerful. 
How to Promote Your Mobile Game: Conclusion
Well, these seven tips are the answer to acquire users from mobile game app promotion. These mobile game app marketing strategies are valuable to consider for your android game app promotion efforts.
Using these tactics, you will surely be seeing positive growth in your game app promotion. Increase installs rate, reach a large number of audience, and improve your mobile game app advertising strategy with the mentioned tips.
Want to get more out of mobile app marketing? Get in touch with a member of our team today to get started with android game app advertisement, and too digitally.
15 Tips To Promote Your Android Game App in 2023