Today we're gonna learn how to affirm social media posts with huge success including that brand chatter, user applause, unique engagement behaviour, etc.
Also you come up with great ideas and tips to encounter most when suddenly witness falls in your page metrics i.e. less engagement, low brand chatter, sales pitfalls, and more.
Before I dive into the encyclopedic guide – do you want to improve page traffic, higher engagement and conversions on your social media platforms?
Well, this is the best time to beat all of your odds and grow your business with our social media services. Click here for more information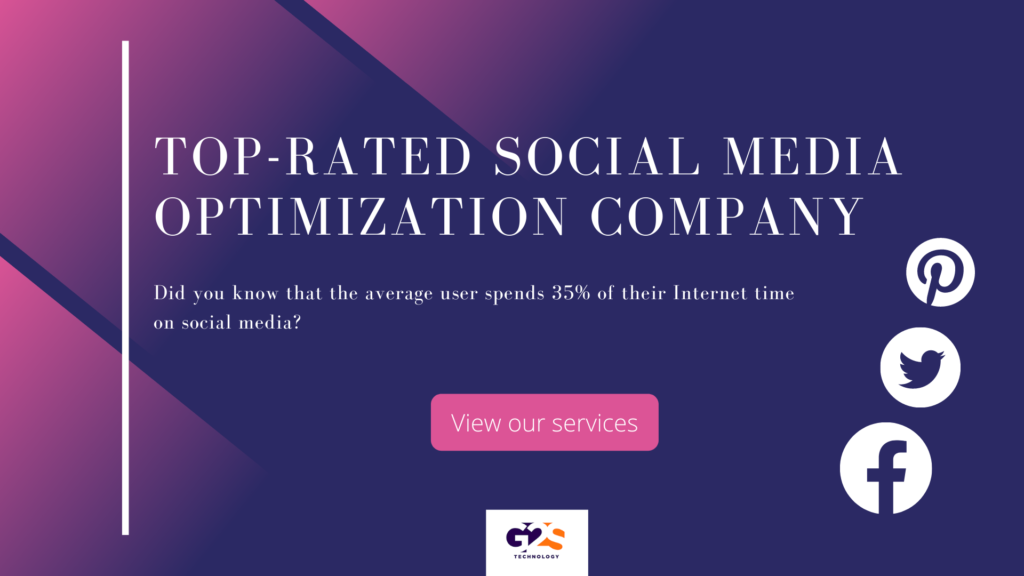 Not all social media posts can give divergent success! Although it can be highly helpful in building a strong market presence.
Working and handling social media profile(s) affirms highly quantised knowledge, actionable strategy, and well-writing skills.
Yes! These are some curricular elements you definitely need to consider before posting your first or hundred(th).
You may consider these brilliant social media writing tips and tricks to gain successful return outcomes. I tried it 'always' and it helps me a lot drive thousands of traffic on my social media pages.
Do your research
Speak their language
Develop your voice
Be positive
Keep it short and simple
Use images and videos
Add a call to action
All these efforts will take you in the direction of business success…!
The Social Media Post Checklist: Learn The Ways Writing Engaging Social Media Post
Do you ever wonder how social media posts are chores?
I mean did you try to figure out (in real) how it converts social media users into customers.
It is really simple…! A perfect social media post achieves the relevant goals.
Then what makes a social media post really perfect?
Have a look…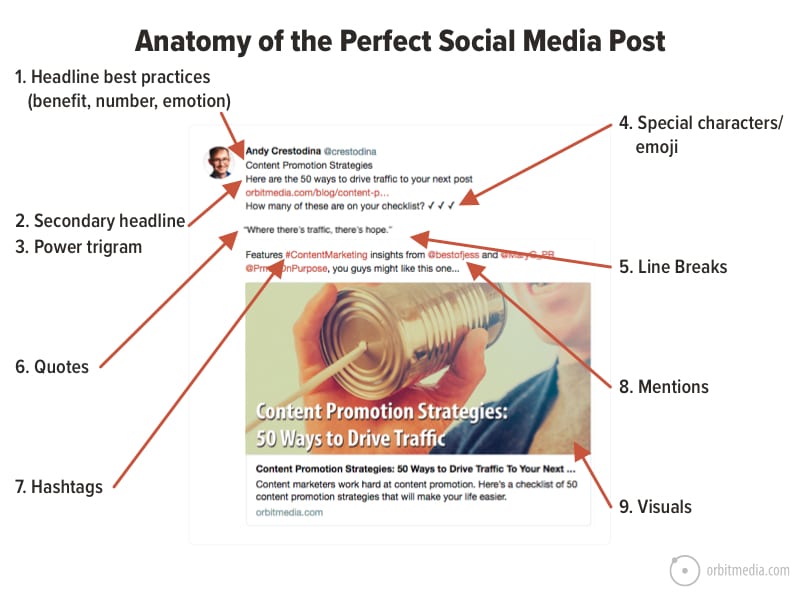 I am sure now you're aware of the fundamentals of social media writing!
To be honest, social media writing is an adventure and fun because there you have to deal with several unique kinds of philosophies for a brand/business. With dilute practices and efforts you may concur the quest – G2S Technology
Here are guidelines for what to post on social media for a brand, and how to roll up your sleeves and upgrade your social content with better writing, images and others.
Adding these failproof elements to your posts will increase visibility and engagement on everything you share.
Let's get started…!
1. Write a Well Headline
According to a survey, most social media posts are headlines, so for beginners, they can freely open their arms and beat the certainties and maximize click through rates.
Here are some headline best practices you may look forward to use:
Promising: Three Social Media Examples That Trigger Donations For Non-Profit
Numbers: How to Increase Engagement on Social Media Posts by 529%
Question: How Does Social Media Affect Search Engine Rankings?
Urgency: 3 Ways to Adapt To Instagram Changes Before Your Competition Does
Emotion: 3 Things You Didn't Know About The Facebook Algorithm
2. Add a Second Headline
If you ask why the second headline – I just say this 'writing another headline will give the reader another reason to click'.
Importantly, the second headline creates energetic attention and gets them to engage.
Also, it gives readers a better picture about what the content is all about.
3. Special Characters and Emojis
Emojis are human second faces and beyond…! Remember this

Adding these into (in-between) your content gives readers a different feeling and boost to learn more happily.
On the other hand, special characters are too strong at marvelling social media posts to success.
Simply put, special characters add visual prominence. You will love adding these from today.
→ (An arrow) – easy way to draw attention to a link in your social post
☞ (Pointing Finger) – may be even better
★ (Star) – using a star can make something stand out
✔ (Checkmark) – shows that something it's actionable
Adding too many emojis or special characters can be overpromising! So don't overdo it.
4. Don't Forget Hashtags
A hashtag is a clickable keyword, or topic, such as #digitalmarketing, #blogtips or #g2sblog.
They can increase the visibility of your social posts, especially hashtags for trending topics.
Finding relevant and popular hashtags are easy, you can use the best hashtag finding tool for a particular subject.
It is your choice to put hashtags structure whether above the headline or below. Ultimately, most social media posts recommend adding into the bottom section.
5. Add Spaces/Line Breaks
Like you adding spaces or line breaks in blog posts or article posting, likewise in your social media posts as well.
Simply, it creates a vibrant-look and provides readers with clear content without whopping or ghosh-poosh.
Currently, all the social networks allow for line breaks, except for LinkedIn.
6. Relevant Quotes or Slogan
Quotes are influential and most times it regardlessly works as a hope or inspiration.
Many marketers believe adding topic-relevant quotes increases the chance of performance metrics.

It could be educational or inspirational quotes. Anything that will help it stand out.
7. Get Visuals
Adding visuals into social media works as a second-eye that literally educates readers about the topic or idea of posting.
Remember, images are critical. It helps get more shares, engagement and clicks than other social media content.
You may get inspiration from the post below. It is one of our communities and works amazingly.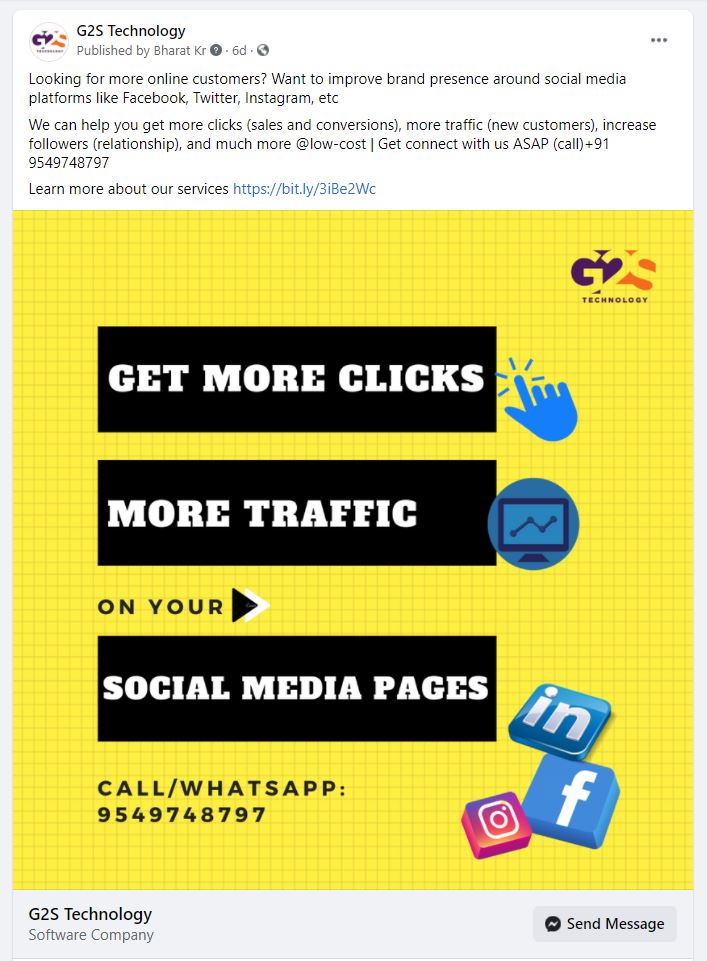 8. Shorten Links
In social media posts, links have separate importance and authenticity.
At some point, links influence the reader's mind – can be positive and negative.
I personally recommend adding shortened links that could be custom-made or explicit.
Shortened links are easier to manage and share. If a person is trying to share your topic with the (link-only) then he/she simply copy and share to others while on the other hand full-featured links get lacerated so sometimes harder to understand.
Also Read: 5 Creative Ways to Promote Your Product on Social Media
Summing Up
However, there are many tips and tricks you find on the internet about making social media posts engaging and well-liked by your community followers.
These are some extremely tremendous practices that are helpful in making social media writing simple, powerful, and reliable. You can always look forward to practicing these social media post checklist, writing guides (tips and tricks) when no hope is seen.
I appreciate your time reading this blog…! Have any suggestion or idea you want to share on this, please do comment.
Social Media Writing 2022: How to Write Engaging Social Media Posts That (Sell 100%)