In these difficult times, having an extra source of income is a blessing, and Meesho offers lucrative ways to earn revenue at home. Through social media platforms, such as Whatsapp, Facebook, and Instagram, Meesho allows sellers to sell their products. This platform to the general public provides free business-building tools. These tips will help you be a successful Meesho seller on Meesho by understanding how Meesho Listing & Cataloguing Services works.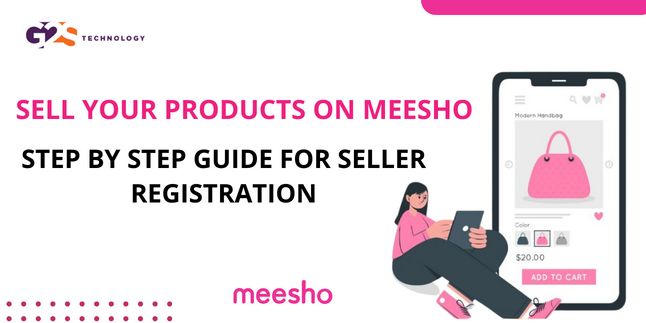 Meesho: What Does It Mean?
Meesho has been a pioneer in social media-based marketing and offers e-commerce services. A Meesho panel for sellers has more than a crore resellers. Fashion, home, and kitchen accessories are among the Meesho product listing services.
Meesho's Step-by-Step Selling Process
A step-by-step guide to joining Meesho as a seller & logging in successfully.
Step-by-step instructions for trading and profiting on Meesho are given below:
Registration of Meesho Sellers or Meesho Supplier Panels:
Become a supplier on Meesho by obtaining a GSTIN and opening a bank account. After completing the Meesho seller registration process, you can access the Meesho supplier panel.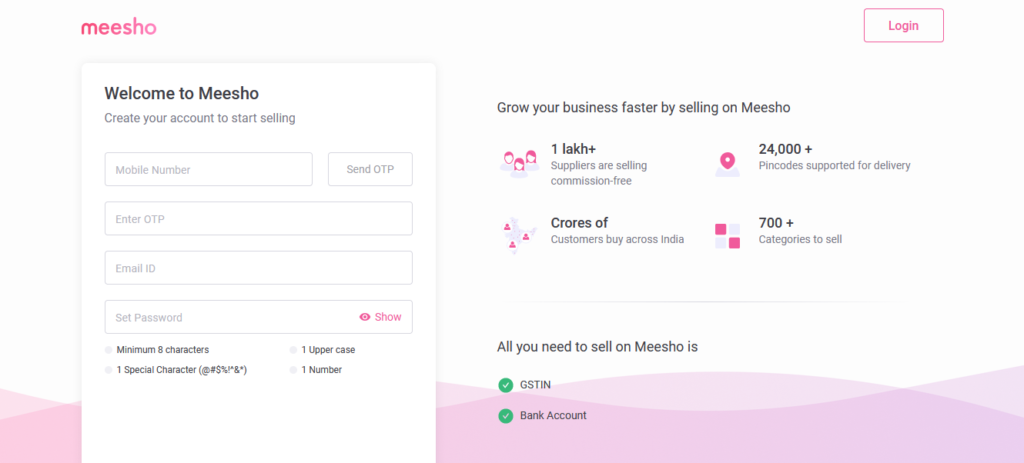 Catalogues and Products:
Your Meesho product list can be uploaded to your Meesho seller account once you log in to the Meesho supplier panel. Multiple-design products can be cataloged.
To increase the chances of receiving an order, create a catalog containing at least three to four products. During tA catalog can be uploaded at a time on the Meesho supplier dashboard. the first few days of Meesho can even see suppliers posting 5-7 product lists.
Placing the orders:
Resellers can share your Meesho product list/catalog on social media sites like Facebook, Instagram, and WhatsApp once you publish it on the app.
Product delivery:
If your supplier panel shows orders, Meesho will inform and notify you by email. Customers receive the product at no extra cost through the Meesho seller app.
Your Order Payments:
Your bank account will be credited 15 days after delivery of your product (including cash on delivery orders) in the Meesho seller app. In the Meesho Supplier Panel, you can check all payment details.
Why Should You Sell on Meesho?
It is preferred over many other e-commerce platforms by Meesho suppliers for the following reasons:
An open platform for everyone:
Whether you are a small to medium-sized business or a company with no brand, Meesho offers the best costs for resellers and helps boost your income.
Commissions at the minimum:
There are no commissions in Meesho, which is unique in the industry. Meesho guarantees a rate of less than 1.8 percent. Besides providing advice on what to supply and how to charge, sellers receive help with preparing their products.
Handling and processing are effortless:
Meesho seller offers suppliers fast and secure transactions without delivery charges with easy Product Listing Services and catalog design. The Meesho supplier panel in India has overgrown over the past few years.
What are the benefits of Meesho seller?
From the sellers' perspective, Meesho provides the following significant advantages:
Easy to use and hassle-free
There is not a lot of complexity to Meesho's interface. In this situation, it is an excellent option for suppliers who do not want to be involved in too many details but still want to ensure that their business runs smoothly. Meesho's team and resellers will take care of everything else after the sellers create Meesho product lists and catalogs services.
Returns and shipping assistance:
Meesho handles the entire delivery process. The reseller will be responsible for picking up the items from the seller and delivering them to the end customer. Fast and convenient delivery is provided throughout India by Meesho's logistics partners. So, Upon receiving an order, sellers need only pack the items it contains, and Meesho handles the rest. Consumers can quickly return an item if dissatisfied with it or wish to receive a refund. Meesho is also responsible for returning items.
Secure and quick payments:
The payment systems offered by Meesho are fast and secure. Cash on delivery is accepted by Meesho both online and offline. Meesho seller support is also available should suppliers or consumers have any questions.
A high level of engagement with consumers:
Almost all of our family members and friends use WhatsApp, Facebook, and Instagram. These apps dominate everyone's life. Meesho reaches a large audience because of its broad reach.
Because it targets trusted friends and family, it is accessible to the market. Your sales will increase after you have registered as a Meesho seller or Meesho reseller.
Identity and image of the brand:
By becoming a Meesho seller or reseller, those wishing to establish their own business can do so with little to no investment. As far as price, profit ratio, brand name, and address are concerned, they determine what will be shown to the customer when the order ships.
As Meesho is not involved in the purchasing process, customers will recognize you rather than Meesho.
What are the Essential Tips for Increasing Sales on Meesho?
Your most popular products will get more orders if you list them.
Provide the reseller with ample margin room by setting the prices accordingly. Your catalogs will receive more shares the more margin zones you have. 
When placing an order, always select Next Day Shipping, which requires sellers to ship the order the next business day after receiving it. Your sales frequency will increase as a result of this approach. 
You are more likely to receive orders if you publish more catalogs. To get orders on the Meesho platform, you typically need 5-7 catalogs.
Also Read :
Conclusion
The dream of running your own business and being your own boss is shared by everyone. Being an entrepreneur is not easy, but it does not have to be complicated. Getting a business off the ground requires a lot of money. Meesho, however, does not require you to put any money down to start a business. Getting started is as simple as investing some time and creating a product. However, interested in Meesho Listing & Cataloguing Service? Then register with Meesho with the help of our company.
Our shopping habits have been transformed by e-commerce. These changing times have enabled Meesho to offer platforms to individual entrepreneurs and small businesses. Due to the fact that all the marketing is done on social media networks on a daily basis, they can open their own business and earn money more effectively. If you need any further assistance then connect with our company G2S Technology.
Frequently Asked Questions
What is the Meesho supplier login process?
Visit the website. Register as a seller on the Meesho supplier portal by completing the signup process.
Can sellers on Meesho get support?
In the 'Account' or 'Help' sections, you can find the Meesho contact number. On that page, you'll also find the contact information for the Meesho head office.
When do Meesho products arrive?
Depending on the location of the delivery, the shipping time via Meesho is ideal for products within two to three days.
The Meesho App: What is it?
We offer small businesses, small & medium-sized businesses, and homemakers the opportunity to sell their products directly to consumers using our e-commerce platform.
How much are Meesho's commissions?
Meesho sellers who register are not charged.
If you have additional questions about Meesho Seller Account or would like to speak with Us. Feel free to contact us or WhatsApp at +91 7976373846
How to sell your products on Meesho – Step by Step guide for seller registration