Outsourcing SEO is popular nowadays. To be said, medium and large organizations considerably rely on the SEO outsourcing phenomenon.  That doesn't mean small startups or resellers can't think of outsourcing your SEO. 
SEO outsourcing costs can vary from agency to agency and region. Besides, outsourcing seo doesn't cost higher, which means anyone on a budget can think of outsourcing SEO from a reliable agency. 
What Is SEO Outsourcing?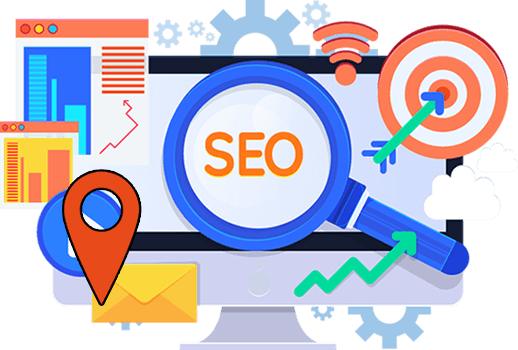 To define, SEO outsourcing is when a company seeks help or urgent assistance in completing and deploying SEO-based objectives for their own clients from a dedicated SEO service provider.
SEO outsourcing isn't normal but arises/needs when;
An organization lacks the resources or tools to complete the services on its own.
Doesn't know about advanced SEO strategies or want to leverage SEO's benefits.
The agency is expressing its willingness in becoming a white-label SEO reseller.
When agencies or their team are planning to outsource seo requirements; the objectives are either defined in advance or decided at the time of the meeting. 
Generally, in most cases, the objectives are defined.
Additionally, SEO outsourcing can be classified into two segments: 
On-site SEO outsourcing
Off-site SEO outsourcing
What Are On-Site & Off-Site Outsourcing SEO? 
It's a type of search engine optimization practice. Remember, on-site SEO and off-site SEO. 
Exactly, transposing similar attributes, the agencies can outsource mainly for on-site and off-site optimization. In a few cases, it can be from scratch. 
On-site SEO, which pertains to optimizing various elements within a website to improve its search engine ranking, involves several key areas such as; strategically incorporating relevant keywords throughout the website, creating concise and accurate meta descriptions, and optimizing website content to improve its quality and relevance.
On the other hand, Off-site SEO alters areas such as; link creation on reputed websites, business listing to increase visibility, and guest posting for outreach, etc. 
Also read: The Ultimate Guide To Dominating Local SEO In 2023
Five Benefits Of Outsourcing SEO
Underneath, explore the benefits of SEO outsourcing and why it is a smart move for any business.
1. Customized SEO Strategies
Every business is unique, and SEO strategies must be tailored to the specific needs and goals of each business. Outsourcing SEO services allows businesses to work with providers to develop customized SEO strategies that are designed to achieve specific outcomes.
2. Focus on Core Business Functions
Outsourcing SEO services can free up valuable time and resources for businesses to focus on their core functions. SEO is a time-consuming and complex task that requires dedicated attention and resources.
3. Cost-Effective
Outsourcing SEO services can be a cost-effective option for businesses, especially for small businesses that lack the resources to hire a dedicated team of SEO experts. Outsourcing providers offer flexible pricing options that can be tailored to the specific needs and budgets of businesses.
4. Time-Saving
SEO is a time-consuming task that requires a significant amount of effort and attention. By outsourcing SEO services, businesses can save time and focus on other critical tasks.
5. Increased ROI
Outsourcing SEO services can result in a higher return on investment (ROI) for businesses. SEO outsourcing providers can help businesses improve their search engine rankings, increase website traffic, and boost conversion rates.
How Can Outsourcing Your SEO Services Save You Money?
Speaking straightforwardly, outsourcing your SEO solutions can save you money. Outsource seo opens up multiple gateways for your companies and team to focus on and increase productivity, resulting in saving costs on training and recruitment. 
Here are more details; 
First, it enables your organization to focus on your core works or businesses.
Second, free up your skilled people and ideal resources that can be used elsewhere.
Lastly, provide you instant access to an experienced SEO strategy at a fraction of the cost of hiring an in-house team.
Overall, outsourced SEO services can help businesses achieve their goals while saving time and money.
Also, read: The Top 7 SEO Hacks You Haven't Tried Yet
What Are The Things To Look For When Choosing An Outsourced SEO?
There aren't many things to consider and act on, but there are few and those are required to be executed accordingly.
1) Experience and expertise
Ask how much they are experienced in SEO strategies and how much knowledge of the evolving changes.
A good SEO company has decent 10 years of unbiased knowledge and is good to close deals with. In addition to this, you can ask to provide real cases and results. 
2) Transparent reporting
It is important when you outsource SEO to get transparent reporting so you get details of what's being done and where you are heading. 
It would be good if they provide monthly reports that show your website's traffic, keywords, and rankings so you can gauge your progress.
3) Flexible pricing
Choose a company that confidently provides both monthly and pay-as-you-go plans. With these options, you can select the one that perfectly suits your budget.
10 Questions To Ask When Outsourcing SEO
Q1. What is your experience with SEO?
This question will help you determine if the SEO provider has experience in the field and if they can deliver results.
Q2. What strategies do you use to improve search engine rankings?
This question will give you an idea of the SEO provider's approach to improving your search engine rankings.
Q3. Can you provide examples of successful SEO campaigns you have implemented for clients?
This question will give you insight into the SEO provider's track record of success and their ability to deliver results.
Q4. How do you stay up to date with changes in search engine algorithms?
This question will help you determine if the SEO provider stays up to date with the latest changes and trends in SEO.
Q5. What tools do you use to track and analyze SEO performance?
This question will help you understand the SEO provider's methods for measuring the success of their SEO campaigns.
Q6. Can you provide a detailed plan for how you will approach our SEO project?
This question will help you understand the SEO provider's process and approach to your specific project.
Q7. What metrics will you use to measure the success of our SEO campaign?
This question will help you understand how the SEO provider will measure the success of your campaign and what goals they will be aiming for.
Q8. How often will you provide progress reports and updates?
This question will help you understand how often you can expect to receive updates on the progress of your SEO campaign.
Q9. What is your pricing structure and what services are included in that price?
This question will help you understand the costs associated with the SEO provider's services and what services are included in their pricing structure.
Q10. How will you communicate with us throughout the project?
This question will help you understand how the SEO provider plans to communicate with you and how frequently you can expect to receive updates on the progress of your project.
Also check our latest articles:
The Surprising Benefits Of Outsourcing Your SEO