You may heard this meme 'Where to hide this dead body – I know a place, let hide this on second page of Google'
The competition is so tough and seems to be higher this year, this eventually getting harder to rank on Google first page.
If I talk about a website or blog page, literally to put them on the first page – you have to do a lot of 'effort' and 'it's more than creating good content'.
Content is king, we all have heard it for a long time. Besides, to get a ranking on a first page, there are significant metrics to-look on.
And, the best part is I will discuss those here…! Let's begin the guide…!
What is On-Page SEO?
Commonly On-Page SEO is recognized as a foolproof search engine optimization technique to assist search engine bot understand about the structure and characteristics of your page, in short, what your page is all about.
Alternate…
On-Page SEO refers to the various metrics to be followed (in an appropriate manner) anyhow on a website or blog page, beside making it ready for ranking purpose - G2S Technology
Why Do You Need On-Page SEO Optimization?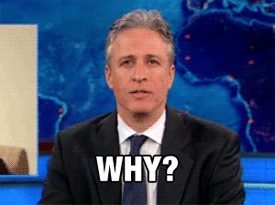 The reason is simple, to get a better ranking on search engines. For Google, there are a number of high-property signals that attenuate ranking of your website or other. Meta title, description, Heading tags, Internal links are a name of few.
Along with improving ranking it also helps in improving the overall readability of your website for your users. Although, it also hand in gain visibility on search engine results, hence, boosting brand identity as well.
Here I am sharing with you some specific tricks for On-Page ranking perhaps using by top seo company. Have a look…!
11 On-Page SEO Techniques For Better Ranking in 2020
However these are less but work cognitively best when it comes for on-page optimization. Following these critical proven methods, for sure, you will get a good result as compared to zero.
1. Meta Title: It's also known as SEO Title. This is the most important ranking factor to eye-on because the more attractive and optimized your title is, the more people will click. For better results, try to use the targeted keyword or Keyword phrase toward the beginning of the title (H1) tag.
2. Post Permalink Structure: The structure of your url about how it looks and how it displayed is an important on-page metric. Avoid using special characters, symbols, brackets, commas, etc. within the actual URL.Use dashes to differentiate the strings in your URL structure along with keywords.
3. Use Proper Heading Tags: Heading tags play an important role in improving ranking. Kindly, use heading tags to highlight various headings, sub-headings, and important points. The Heading structure is ranging from H1 to H6.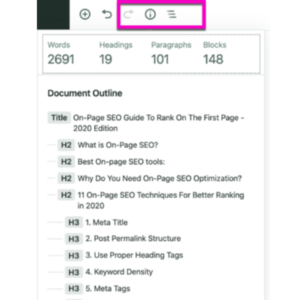 4. Use Table of content: Google appreciates content which satisfies the intent of users, over-all. Using Table of Content helps readers to distinguish long detailed articles and blogs easily . Also, it adds an easy to read view in readers mind.
5. Keyword Density: Keyword density representing the occurrence of focus keyword again and again to 1%. However, I personally suggest you to use Google defined rule of keyword density with a mix of LSI keywords. Try to add your ranking or focused keyword once in the first paragraph and last paragraph.
6. Meta Tags: You have read many meta tags i.e. meta description aka seo description. The length is limited to 156 characters including spaces. Try to make actionable descriptions along with keywords. As this highly helps in ranking.
7. Images with Alt text + Meaningful name: Like On-page optimization also Image optimization helps a lot in driving traffic. Add keywords in the 'image title' and 'alt text' help to make your website or blog post more focused and targeted.
8. Word Count Per Post: Does words matter? For ranking I mean better ranking results. Many SEO's say writing 2000+ articles gives you good ranking. But, it's half the truth. Google loves to give rankings to those content having good information over fluff. However, there are limits while writing a blog it's minimum of 1000+ words and articles it's 700+ words. Likely we have to follow!
9. Add Schema: Unfortunately, title as underutilized on page seo technique, but treated as a good way to outrank your competitor. There are various schema structures popularly used on websites and blog posts such as star review, FAQs, breadcrumbs markup, article markup, etc. You can use WP product review or Schema Pro Plugin which let you quickly add the following schema types.
10. Internal Linking: Experts say that internal linking of blog posts will help your readers to spend more time on your blog. When internal linking, remember, try to use a keyword as the anchor text, but be very careful not to overdo it. Moreover, it shows search engines that you are providing extra information beyond what is being displayed in the content.
11. External Linking: Adding a third party link to your blog significantly increases the chances of ranking, but make sure not to give your competitor links. However, it's not important to mention third-party links, you can give off-page links to your blog post to make it feel like one family. As many bloggers tend to do this to keep readers and audience in touch with them.
Well that's all…! Hope you learn good things from this blog. Don't forget to share, like, and comment.
Read More: 10 Reasons Why SEO is Important for your Business
Want To Rank On First-Page?
Want to put this guide into actionable performance for your website. Contact Digital marketing experts in Jaipur that will take care of your ranking needs perfectly. And significantly result in optimum success.
SEO Guide: ON-Page SEO Cheat-Sheet To Rank On The First Page