Digital marketing strategies such as search engine optimization (SEO) will continue to be effective in 2023. Sixty-one percent of B2B marketers say SEO generates more leads than any other marketing initiative, while 70 percent say SEO generates more sales than PPC.
For appearing on search engine results pages (SERPs), creating high-quality content, enhancing your website's EAT signals (expertise, authority, and trust), and optimizing for fast loading times will always be imperative. It is important to note, however, that new trends in SEO are constantly emerging based on market shifts and Google's algorithm updates.
Why SEO trends for 2023?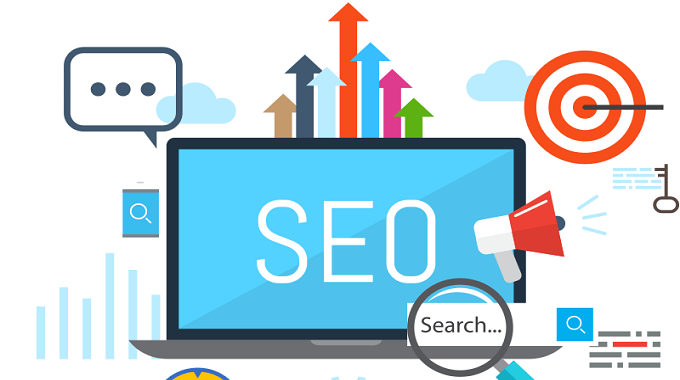 Staying on top of the latest SEO trends and SEO predictions will help you keep your website competitive. Professional Local SEO services provide you with expert insight for optimizing your website if you need assistance navigating the complex world of digital marketing.
Let's take a look at the most important SEO trends for 2023.
There is no doubt that marketing and PR are constantly changing and evolving, but perhaps SEO is the most amorphous of them all. Boosting your brand's search page rankings by pleasing the algorithm has never been more crucial for brands.
This year's top SEO trends and insights are presented by SEO experts in G2S technology.
What are the Biggest 2023 SEO Trends?
The biggest 2023 SEO trends are:
1. The TikTok SEO trend is here to stay.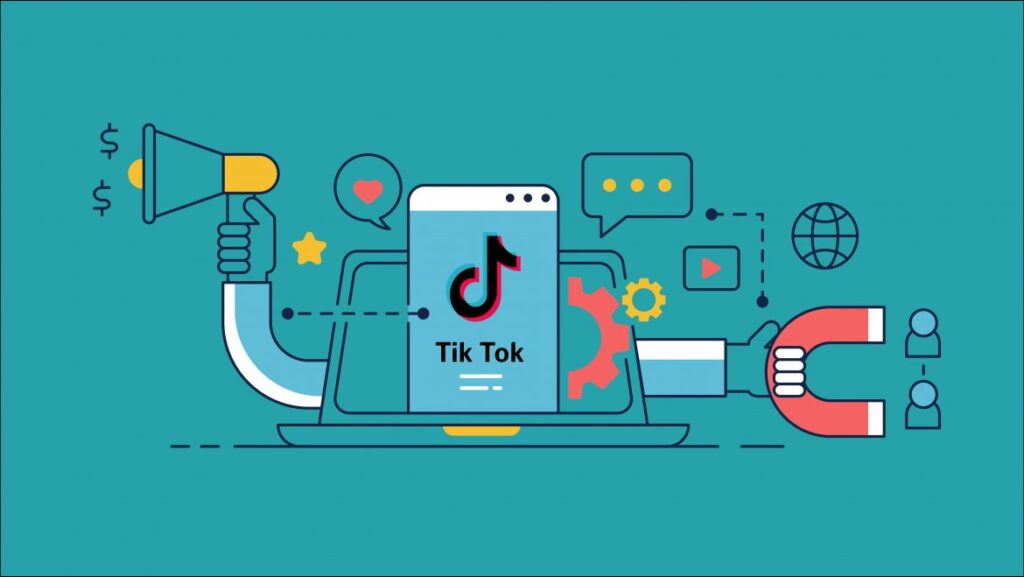 A user can create a 15-second video clip using TikTok's mobile app. TikTok is now the world's number-one app for sharing photos and videos, surpassing Instagram in 2019. An estimated 656 million people worldwide used TikTok in 2021, according to a study. 755 million users are projected to be reached in 2022, an increase of 15 percent over the current year.
Younger users are now turning to TikTok instead of Google for discovery purposes, with more than 60% of TikTok users being Gen Z. Marketing is also taking notice of TikTok since so much attention is being paid to it. Your organic search traffic and leads can be boosted when you leverage the hype around TikTok.
The following steps will help you optimize your TikTok content for SEO:
In order to categorize content within a specific niche, hashtags (#) are used. Their purpose is to make it easier for users to find related posts. TikTok videos are tagged with #TikTok, for example.
You can target relevant keywords with hashtags. Search engines will be able to find your content easier when they look for similar topics.
Keywords should be included
A keyword is a word or phrase that describes your video. The description of your video should include these keywords.
"#TikTok #ViralVideo," for example, describes a video that describes TikTok and uses the keyword "viral."
PROVIDE RELEVANT CONTENT FOR VIDEOS
Keywords can also be used to create videos containing niche-specific information.
The best workout routines for beginners might be discussed in a fitness channel's video titled "Best Fitness Tips for Beginners".
Videos of this type are excellent for beginner users and provide useful information.
By adding visual elements, such as images and GIFs, viewers can be drawn into the story.
You can give your video personality by adding a picture of you holding a trophy or playing sports.
2. Utilize structured data whenever possible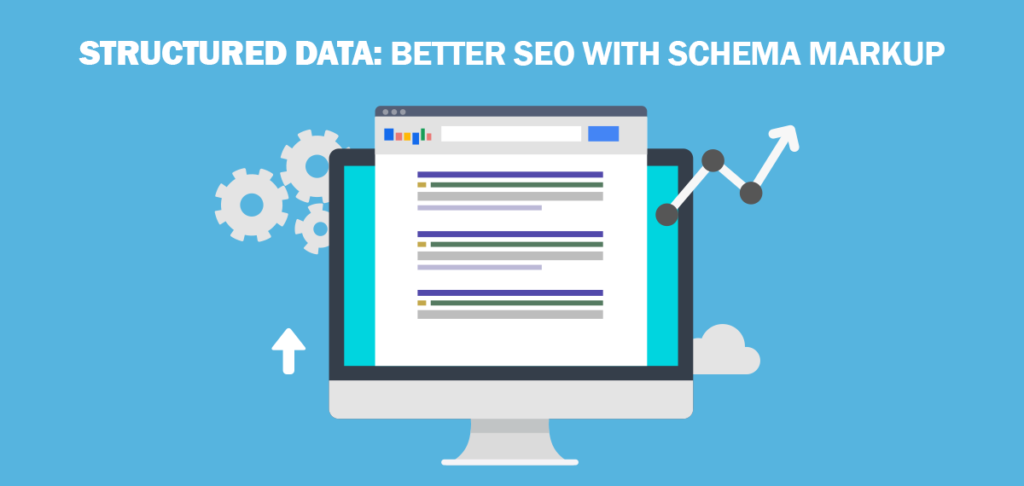 RDFa, Microdata, JSON-LD, and others are machine-readable codes used to tag structured data on web pages. As a result, search engines can understand what each page contains and how they relate to each other. Adding structured data to your website's code is the best way to use it.
It is important to have structured data on your website so search engines can understand what information is available about it. They won't be able to index your site properly if you don't provide them with the right information. Google will show your business instead of another company that offers similar products or services when someone searches for something on Google.
3. The future of marketing is AI
Marketing has become increasingly reliant on artificial intelligence.
AI can be used in marketing campaigns in various ways, such as chatbots for customer service, email automation, and website personalization. According to a recent report, artificial intelligence (AI) in marketing is expected to reach 15.84 billion U.S. dollars by 2021. Approximately 107.5 billion dollars will be generated by 2028, according to the source.
With the rise of more AI tools, it's safe to say AI in marketing won't go anywhere anytime soon. AI has some significant upsides, as we've discussed before.
4. Be aware of your user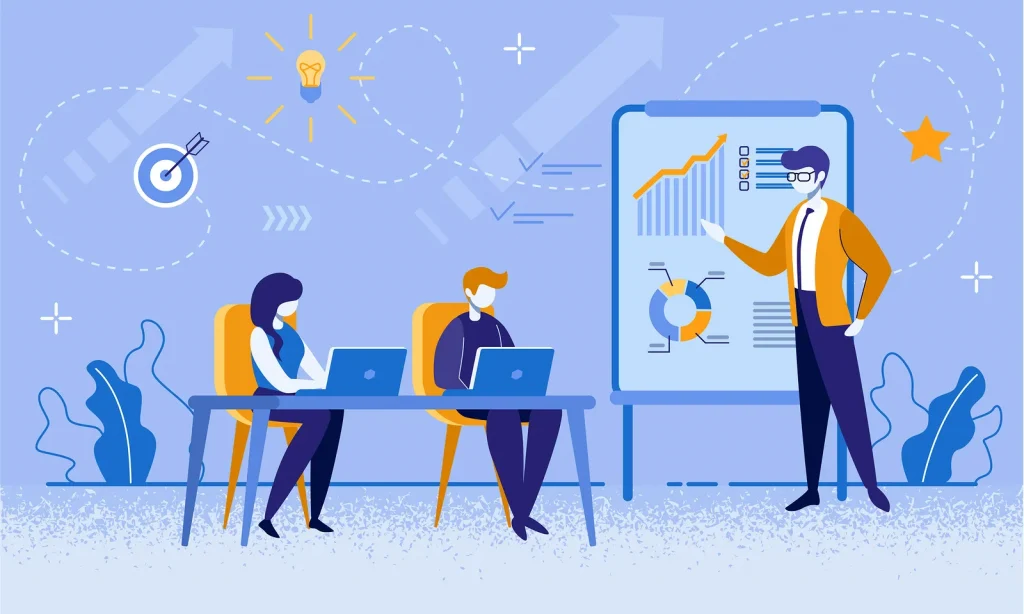 Marketing professionals have long been obsessed with knowing as much as possible about their customers. It is critical to prioritize user experience and understand user intent as we enter 2023.
5. The content is still king.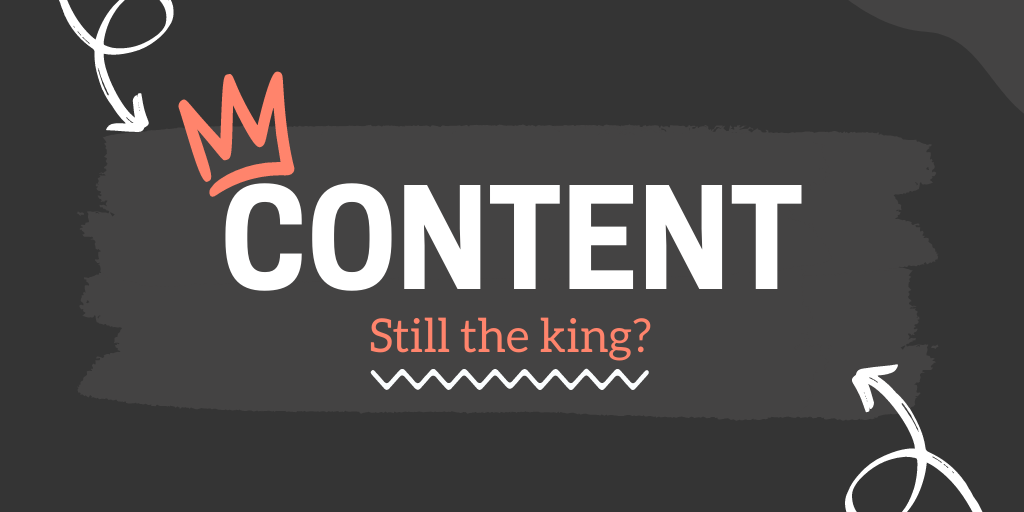 Although we can analyze the nitty gritty data all day long, if we didn't produce content for audiences to consume, we wouldn't have data to analyze. In order to rank well in search engines, your content must be updated and of high quality, but it doesn't end there. By utilizing images, video, infographics, and other media, you can drive more traffic and increase engagement and accessibility of your site.
When a searcher enters a query, their intent is determined by what they want to accomplish. For instance, people might look for a nearby place, a topic of interest, or a product they want to buy.
HOW DO YOU DEFINE USER EXPERIENCE?
User experience refers to how your audience feels and thinks about your product. Do they have a positive or negative experience with your website? Do you have an app? What is the overall brand of your company? The speed of a web page must be optimized, and designers must always think of the end user when coding.
Internet marketing strategies should integrate user intent and experience from the start. As they work towards the same goal, they are intertwined because they serve the same purpose: fulfilling a user's need or, as some may put it, solving that user's problem.
WHAT SHOULD SEO-OPTIMIZED CONTENT INCLUDE?
Search engine optimization content is fresh, valuable, and answers users' questions or provides solutions. Your site should answer bitcoin-related questions prominently if your audience wants to know the latest bitcoin news. A good user experience on your website depends on high-quality content that considers user intent and experience. The experience of your audience with your brand as a whole is ultimately affected by this.
Adding fresh, quality content to your website that delivers value to users is also important to Google's search algorithm.
Additionally, marketers can use video content to their advantage. Compared to text and graphics, video is far more engaging. Nearly eight out of ten users have purchased a software or app after watching a brand's video. Not only does video content convert, but consumers also want it. More video content is wanted in the future by 53% of people, according to research.
Google rewards websites with higher search rankings if they have a gripping video on their websites. Furthermore, the video provides a powerful marketing opportunity on YouTube.
6. The SERPs have changed-and they've become smarter.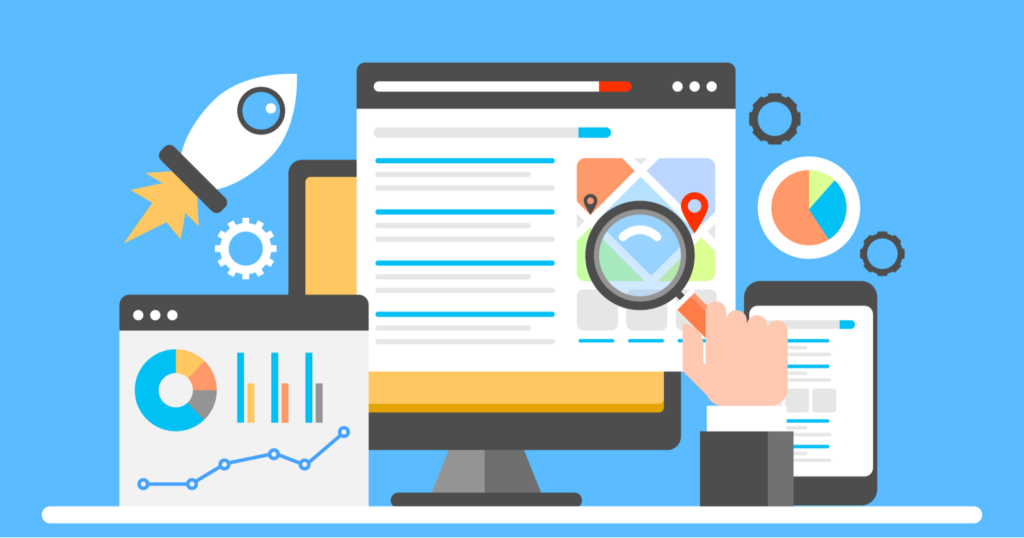 Since Google implemented artificial intelligence into its algorithm, its algorithm has become much smarter over time. Their BERT algorithm update is a recent example of this. If you're not knowledgeable about SEO, BERT stands for a series of words that would probably break your brain. Those of you who are overachievers will recognize this as Bidirectional Encoder Representations from Transformers.
7. Analytics are essential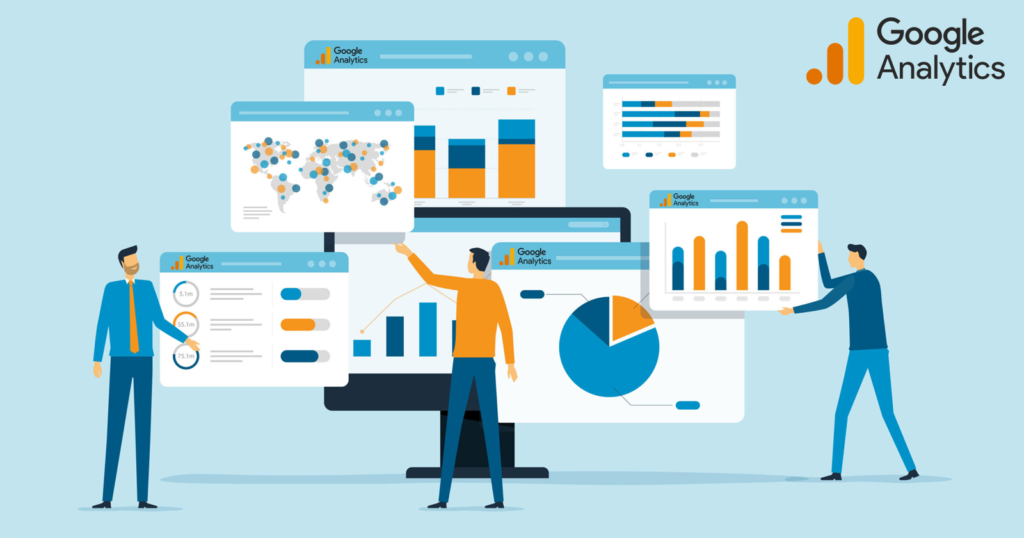 It seems obvious that this is the case. Do you think this is a trend worth highlighting in SEO? Yes, of course! From data collection to analysis to insight, brands need to level up their data in 2023.
SEO insights can be gained from Google Analytics by marketers, including
Data collection on bounce rates, engagement, and more from mobile traffic
Tracking your site's search bar to learn what users are looking for and to see if there are any content or service gaps you can fill
Identify underperforming and top-performing pages for emulation or updating
8. Voice search-optimized content
If A large chunk of the current SEO landscape is being missed if you aren't optimizing for mobile devices and voice searches. Providing a better user experience will improve your conversion rates and help you rank higher on Google.
Over the past few years, voice searches have increased due to the prevalence of digital assistants, such as Amazon Alexa and Google Assistant. As of 2018, 41% of adults use voice search on a regular basis, and that number is expected to grow until 2023 and beyond.
Optimize keywords in the form of a question when optimizing for voice search. Long-tail keywords will typically be fairly specific and tend to be long. For instance, you might ask, "Where is Don's Dry Cleaning?" Additionally, it can help you to come up with questions potential customers might have about your type of business and then create blog posts answering them.
9. Make sure your website is mobile-friendly and responsive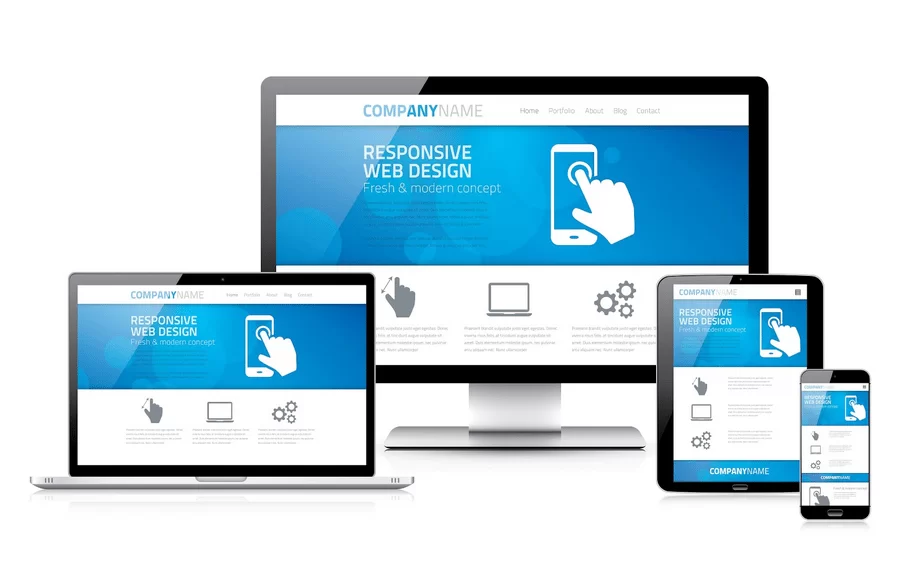 Optimizing mobile search makes sense in conjunction with optimizing voice search. Through 2023 and beyond, there is expected to be an increase in phone searches. Are you wondering if your website is mobile-friendly? In the Google search bar, type "Google Mobile-Friendly Tool.". A box will appear where you can enter the URL of your website.
Your site needs to be built with responsive coding and framework to automatically adjust how it looks based on the device used to access it if you want it to perform well on mobile devices. Additionally, you should implement caching, use a content delivery network (CDN), and compress images to improve your website's loading time. In addition, you can create mobile-friendly versions of your web pages using Google's Accelerated Mobile Pages (AMP).
Conclusion
Keeping up with the ever-changing Google algorithm is easier when you have this list of 2023 SEO predictions. While most of these tips focus on on-page local SEO services, there is also much to learn about off-page SEO.
An agency with a team of SEO experts – such as G2S Technology – can help businesses stay on top of the latest SEO trends.
Our services include improving your company's SEO, managing your Google and Facebook Ads, managing your reputation, and more. To find out how G2S Technology SEO Company in Jaipur can help you grow, contact us for a free marketing plan.
Quick Contact Us :
Call/WhatsApp: 7976373846
Email: info@g2stechnology.com
Biggest SEO Trends for 2023 and SEO Tips by Industry Expert