Local SEO doesn't just electrify your content, it provides a huge boost in terms of ranking high in Google search results, it's a priority term every successful business uses and fuels their marketing strategy with SEO.
To get a higher rank in Google SERPs, you need engaging content so that your uprising business goes viral.
We have analyzed that local SEO content is something that helps your local business to give a push towards success.
So, are we saying that optimizing local SEO can help any local business and startup business?
But how?
Optimizing your local SEO means more website traffic, leads and conversions because the strategy is more relevant to your local customer base. Think of this focused strategy as a way to help you compete more effectively against big national brands that have unlimited resources to spend. 
By focusing on a specific local-SEO plan, you can neutralize the advantage of big brands that regularly optimize for broad keywords and rely on brand identity rather than value propositions to drive traffic.
To help keep your website up-to-date with local content and fuel your local SEO strategy, I have listed here nine different local SEO content types that will help with your local SEO.
but first…
What Is Local SEO Content?
Local SEO content includes text, images and even videos about your business, designed to meet the needs of local searchers. It can be visible on your website, on local landing pages, on your Google business profile, and more.
If you are a local business targeting a specific area or zip code, all of the content on your website is targeted to local residents.
Adding local SEO keywords into your content can drive more local traffic to your business.
The words you will use in your content should be based on local users, local entities to create a deeper connection relationship.
There are many start-up businesses out there who suffered a lot but in the end, they sensed that they need to build a reputation in their local residence first, and local SEO lets you do just that.
9 Practices or Strategies That Definitely Impact Your Local SEO
1. Google My Business for The Win
Optimizing your Google listing is probably the most effective way to rank higher on Google Maps as well as gain visibility in Google Search local results.
However, to have access to your business profile to perform these customizations, you will need a Google My Business account associated with that profile.
Once you've provided all of the requested information in your Google My Business account dashboard, all of that information will be added to your business profile, which appears in Google Search local results, the Google Search panel, and Google maps.
To optimize your Business Profile on Google, you need to:
Create a GMB account and verify it
Provide accurate and up-to-date information
Include your logo, hours of operation, acceptable payment methods, the product or service you sell, and lots of clear images
Encourage your customers to review your business
Respond quickly and honestly to customer reviews
Publish posts to your business profile using the Google My Business dashboard.
Also Read: How To Create And Verify Google My Business Page
2. Get honest reviews from your customers regularly
Motivating your customers to write compelling reviews for your business doesn't just optimize your Google My Business presence; This encourages more local customers to buy from you.
BrightLocal's 2017 Local Consumer Reviews Survey shows that 85% of customers trust online reviews as much as personal recommendations.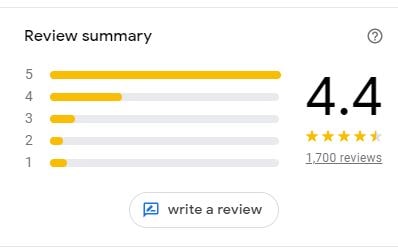 Here are some tips to encourage customers to leave honest reviews about your service and product:
Ask for an in-person review after the sale closes and get feedback
Send a post-purchase email or text asking customers to write reviews (but only after checking them through an internal survey to make sure you're not contacting dissatisfied customers)
Fast respond to existing reviews, thank reviewers and address complaints in adverse reviews and also get feedback from them
3. FAQ Pages
FAQ pages are best for local SEO Content. Fully optimized pages can drive more viewers to your websites. Faq pages are like shopping marts where people shop for their questions and answers.
Well designed dedicated FAQ pages can increase the click-through-rate.
For example:-
The Monterey Bay Aquarium devotes an entire page to frequently asked questions.
4. Well Optimized Voice Search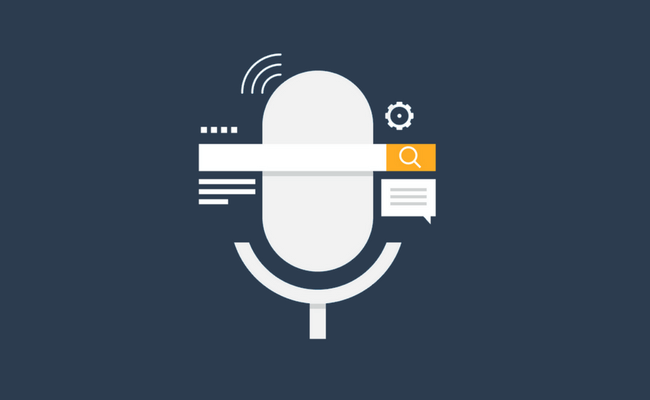 Voice search is growing rapidly and will become most used in the coming years. Therefore, in local SEO, it is important to optimize how people ask questions while talking on the device, as opposed to how they type their searches.
Essentially, your customers use more long-tail keywords when performing a voice search than a regular search.
Because of this, you also need to adjust the SEO of your content to fit the more conversational tone of someone speaking.
It is also important to consider user intent when optimizing for voice, as these searches are often performed when the user needs specific information.
If they're baking and ask Alexa to find the recipe, they're expecting a quick and helpful answer.
5. Discounts, Gifts and Free Coupons
In Today's Smart Shopper Age, Everyone Is An Extreme Couponer. Give your customers what they want by personalizing specials for local residents.
By offering location-specific discounts, you are attracting your local audience. You are making them feel special. It's an important tool to the top of the local SERPs. No discount is too small.
6. Host Local News Stories and Events
There's nothing like writing content that is directly related to a local issue to grab the attention of your local customers.
Like writing blog posts about local news, activities or events. Making videos about local charities or causes your business supports.
Setting up location-specific web pages on your website with high-quality local content if you serve different parts of an area. This strategy can also help you get the rank for each specific position.
7. Blog Content For Your Local SEO
Blog content is where the main SEO work happens. If you are a local business looking to compete in the local SERPs, having an active blog will help improve rankings.
If you are not sure what to write? Here are a few ideas:
New location announcement, new product announcement, interviews and testimonials, etc.
Also Read: Tips to Write SEO Friendly Content
8. Focus on local keywords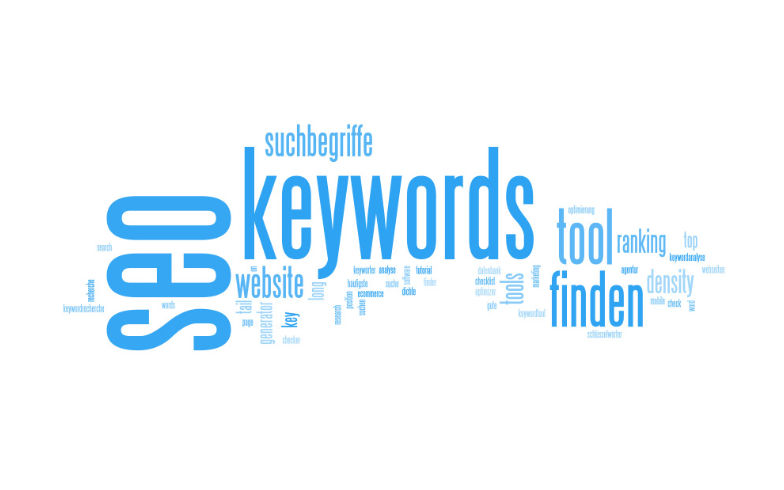 Your keywords should be relevant to local customers. Google's Keyword Planner lets you filter keyword searches by location to give you an idea of the popular search terms for a given area.
It lets you build a list of locally relevant keywords. Once you find them, they should appear in your website meta content, copy, and URL.
Also, include region-specific destinations and hotspots in your content.
9. Pay Attention to Link Signals (Get High-Quality Backlinks)
According to Moz's 2017 Local Search Ranking Factors Study, link cues are the most important factor for localized results and localized organic results, respectively. Link signals are backlinks that provide a way to your site.
Getting links is important for boosting your local SEO, but their quality is important too.
Some tips to get high-quality backlinks:
Create high-quality content on your site so that others will link to your content
Make guest blogging on reputed sites with high domain authority
Connect with local influencers on social media or by email so they can connect back with you
Also Read: 7 Ways for Local Businesses to Get Links
Improving Your Local SEO Will Bring Success for Your Local Business
SEO changes very fast. You never know when Google will introduce new features to its SERPs for local searches, but you can count on these changes to come. That's why it's important to always stay on top of local SEO. Well optimised SEO is very beneficial for any startup and ongoing business.
So, before you go through another day of publishing the same blog content since you started your business, read these nine local SEO content creation types for your local business.
9 Types Of Content That Will Help Your Local SEO